Semana Santa Riviera Nayarit Style
Happy Semana Santa and Happy Easter to all of our advertisers and viewers  from the crew at RivieraNayaritFun.com and all of our town websites AllSayulita.com, AllSanPancho.com, AllLodeMarcos.com, AllGuayabitos.com, AllLaPenita.com and AllChacala.com, and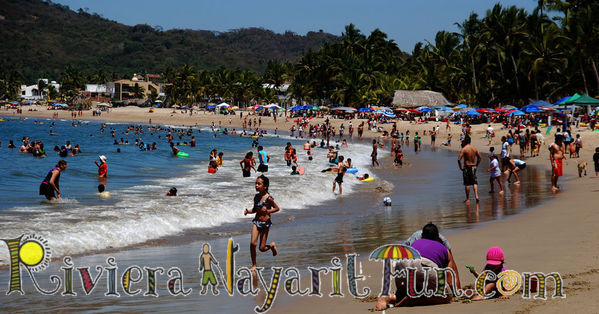 the new site coming AllBucerias.com!
No matter what your religion, Semana Santa and Easter day allow all of us on opportunity to be more caring and heart centered with our friends and families, creating a group vibration that spreads the love around the planet. So Enjoy and embrace the holiday!
Happy celebrating and many blessings!
Time to Celebrate!
Semana Santa all starts with a week long celebration on the Riviera Nayarit, with beaches filled with familia and friends, laughing and dancing until the early hours of the morning. The Mexicans really know how to have a lot of fun, as they love to play, and love to dance to the very loud music! One of the reasons the I adore the Mexican culture, is their sense for love for their family. Everyone from the very oldest to the little babies come to the different beach towns on the Riviera Nayarit to celebrate life. I love to watch them play, and dance to the brass bands on the beach, throw sand at each other and eat and party!  If you like Mexican culture, Easter week, or here in Mexico is known as Semana Santa,  is the time to come immerse yourself in the wonderful Mexican culture.
Holy Week
In the religion Christianity there is the last week of Lent, and the week before Easter. It also includes the religious holidays of Palm Sunday, Maudy Thursday or Holy Thursday, Good Friday and Holy Saturday. It, however, does not include Easter Sunday. There are variations of the Christian Religion, and each day has a specific meaning, with certain rules. Easter Sunday, which immediately follows Holy Week, is the great feast day and apogee of the Christian liturgical year: on this day the Resurrection of Jesus Christ is celebrated.
Easter Sunday is the first day of the new season of the Great Fifty Days, Easter-tide, there being fifty days from Easter Sunday to Pentecost Sunday.
The starting point for Samena Santa's extensive history is the death of Christ, but the celebration that we see today on the Riviera Nayarit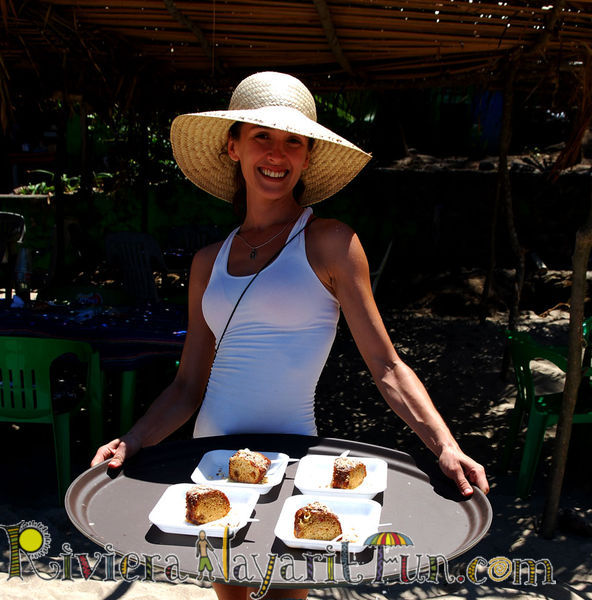 in all of Mexico is the result of centuries of evolution.  And, on the Riviera Nayarit, it is one big party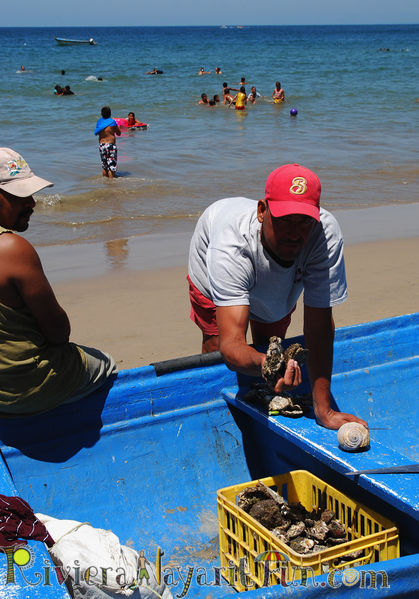 and celebration with live music going until 4:00AM and campers spread out over the beaches and filling the RV parks, bombs going off (something about the spirits) and fireworks. Everyone shares space and is quite friendly from my experiences. Its also a great way to practice your Spanish!
Its a fun time to dive into the Mexico culture as Mexicans come to the Riviera Nayarit from all over Mexico for their Semana Santa vacation. Here is Fanny selling yummy cakes and Fidel selling oysters on the playa.
Enjoy your Easter Celebration with love and joy in your hearts, and I'll see you later on the Riviera Nayarit in beautiful Mexico.