Discovering a Great Bucerias Dentist in Mexico
On a recent journey to the Riviera Nayarit in Mexico,  I was pleased to discover and experience the beauty of the Bucerias beaches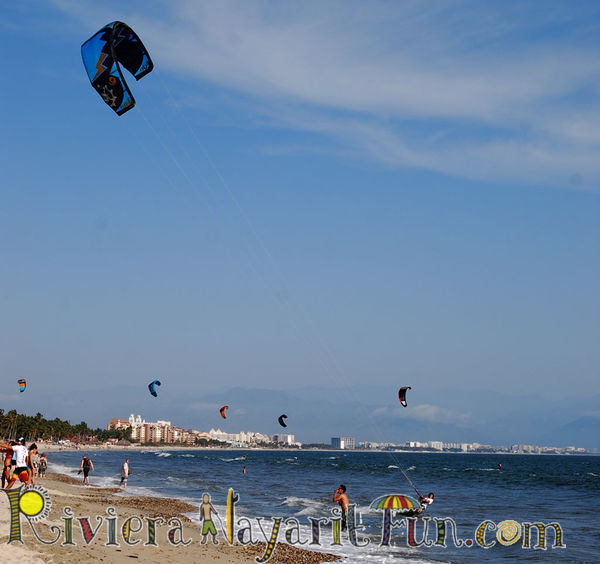 and tourist sites that this wonderful country has to offer, but also had to find a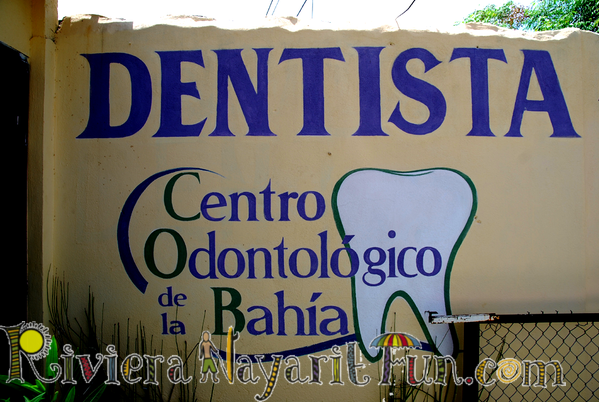 great Bucerias Dentist!
It was during this trip to the Riviera Nayarit, that I was also unfortunate enough to require the use of a Bucerias dentist.  However my concerns were put to rest when I found a Bucerias dentist, Centro Odontologico de La Bahia.
Anyway, I found this Bucerias Dentist, Selene,  who immediately addressed my concerns and fitted a fixed bridge for me. Her husband Alonzo works in the lab, making a great team.  All of their work is done in-house, and I liked that.
Looking at my own teeth
It was interesting as I sat in the recliner dentist chair, which looked brand new, and was very comfortable, how they turned on the TV monitor and inserted a small camera device into my mouth. They showed me all
of my teeth, and what was going on. I was surprised to see how much help my teeth needed. One never knows just brushing and flossing and looking in the mirror how your teeth are really doing I suppose.
I was asked to attend for a temporary fitting and return a week later for the permanent fitting. all my questions where answered very quickly. Thankfully, she does speak some English, which was great for me.
This was ideal as the Bucerias dentist, Selene, said that I would normally have to wait around two weeks between the fitting of the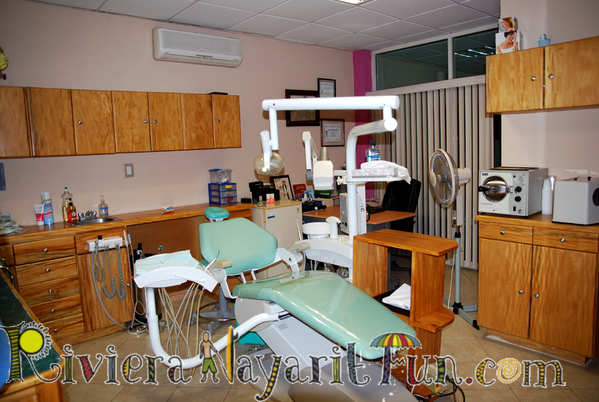 temporary crown and the permanent one. I mentioned that I was on vacation, but could stay, as I was enjoying the Bucerias area, and other surrounding areas and beaches on the Riviera Nayarit.  I was able to  accomplish my dental treatment and also a nice cleaning session, for a fraction of the cost of what it would have been in the states.
It was clear to me that if you are ever in a position where you require a dentist while you are on the Riviera Nayarit in Mexico, you need not worry because the Bucerias Dentists are friendly and professional, and the pricing is affordable.
I spoke to the Bucerias dentist Selene and her husband Alonzo,  and they also informed me I could have an ultrasonic cleaning and whitening zoom treatment after my crown was fitted. This allowed me to enjoy Bucerias, get my orthodontics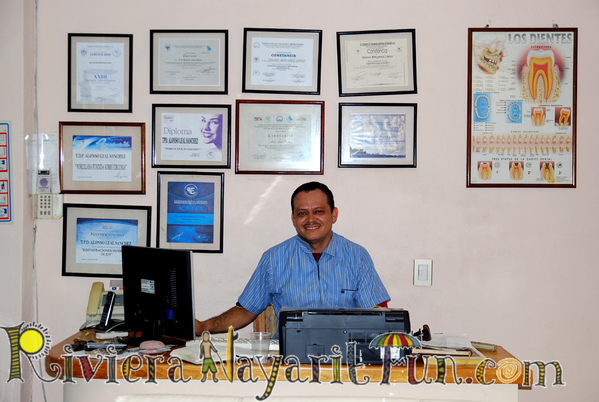 treatment seen to and have ultrasonic cleaning to go with my fixed bridges. She also told me they also do implants and resin restorations also. This was very handy to know as I plan to visit the Bucerias pueblo again in December this year.
To be honest I was a little worried, while looking for the dentist in Bucerias, things like the quality of the installations, cost and professionalism of the staff, and cleanliness and bacteria issues where all thoughts in my head. Fortunately, all this stopped as soon as I walked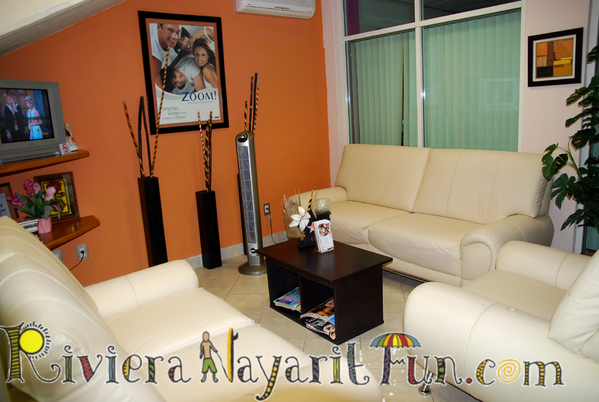 through the door. As I entered the office at  Centro Odontologico de La Bahia, the office was looked exactly like an American dentist office, perhaps even better, with leather chairs and couches, TV…a very comfortable and friendly atmosphere.
I was quite surprised to find a orthodontist or dentist in bucerias, that provided me with removable work or the fixed bridge treatment that I needed at the very time I was there. Bucerias is such a beautiful place, I would not hesitate to visit upon my return here in December, as I could always welcome an ultrasonic cleaning or whitening zoom just to top up next time I'm here.  For the work you get, its so affordable!
I also enjoyed the fishing and the warm sunshine , and  my suntan always looks better with whiter than white teeth. The Mexico dentist had a nice clean office and everything seemed sterile, and the staff was very friendly. I certainly didn't have to worry as I initially did before finding a Bucerias dentist, like Selene at  Centro Odontologico de La Bahia, on the Riviera Nayarit.
So if your looking for a professional and top-of -the-line dental equipment, go to  Centro Odontologico de La Bahia and see Selene. She gives the best dental care! I am so happy to find such a great Bucerias Dentist!
Discover the Riviera Nayarit and Bucerias for great Bucerias Dentist, Move to Mexico for Life!