KiteSurfing Competition in Bucerias
Bucerias Mexico 
is the perfect place for Kitesurfing , and  this weekend on the
Riviera Nayarit
is the 2012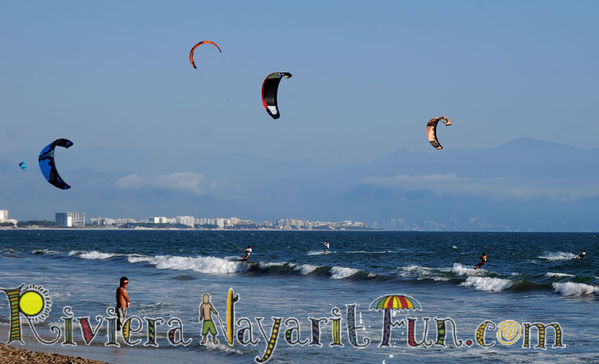 Wind Festival which starts on Friday, May 18th through Sunday, May 20th.  The
beaches
are going to be packed with folks from all over Mexico and beyond to watch the event.
The competitions are in four categories and scheduled to take place on the waters between Bucerías and La Cruz de Huanacaxtle. The Wind Fest has been growing in popularity and participants over the past few years, and kitesurfers can be seen just about every afternoon in Bucerias.

Kitesurfing is an athletic, young and fun sport that is growing rapidly.  Riders mount a surfboard that looks much like a snowboard that is powered by a kite allowing one to ride at high speeds on the water and make amazing leaps while showing off tricks for several seconds at a time.

Bucerias Fun

La Cruz and Bucerias Mexico are located on the South end of the Riviera Nayarit, which is close to Puerto Vallarta, yet far enough away to feel a more authentic Mexico feeling. This area of the Riviera Nayarit offers great wind conditions for this popular sport.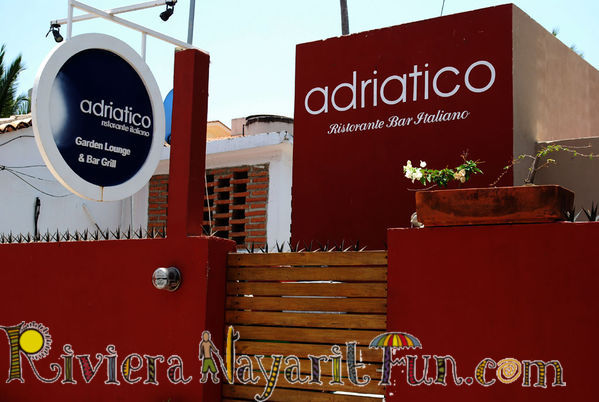 With world class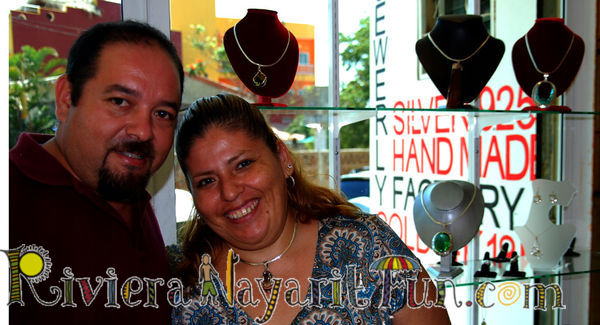 marinas and first class hotels, house and condo rental services, great Bucerias restaurants from great Greek and Italian to the cheap 10 peso taco stands, Bucerias Mexico makes a great place for a Riviera Nayarit vacation or a fun weekend get-away.  Shopping is also abundant like Jewelry Luz, a new jewelry store with amazing one of a kind custom made jewelry pieces,  located north of the town square, as well as every service that you can think of. Bucerias has it all!

The Wind Festival
The Wind Festival has been taking place in the Banderas Bay area for the last few years, and, last year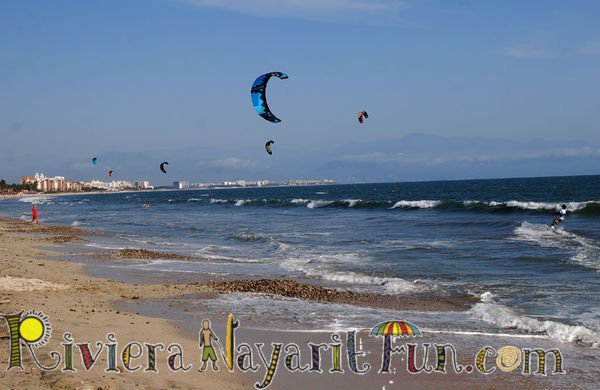 it was covered by  HBO TV as a piece of their Destino Deporte show.
The competitions will be in four categories this year.
They are:
Open Freestyle, Freestyle Pro, Women Freestyle, a downwind race from La Cruz to Bucerías and a long-distance race from Bucerías to La Cruz and back again.
Due to the windy conditions, Bucerias Mexico is quickly becoming the preferred destination for folks that love to partake in kitesurfing.
Register Now

Registration is still open and is also free to the public to watch the events from the Bucerias beach. For competition registration please go to their facebook page Wind Festival 2012. The colorful kites and the amazing leaps and stunts from the competitors  makes the 2012 Wind Festival a fun time on the beach in Bucerias Mexico!
Come to Bucerias Mexico for a fun weekend get-away, move to Mexico for life!