Playa Lo de Marcos
Lo de Marcos is about an hour north of Puerto Vallarta and the next major town north of Sayulita and San Pancho.
There are actually three beaches accessible from the town of Lo de Marcos. The main beach is Playa Lo de Marcos, which is about 1 mile long with water ideal for swimming and surfing. There are also areas of the beach where the waves break right on the beach.
Here is an aerial view from Google Earth: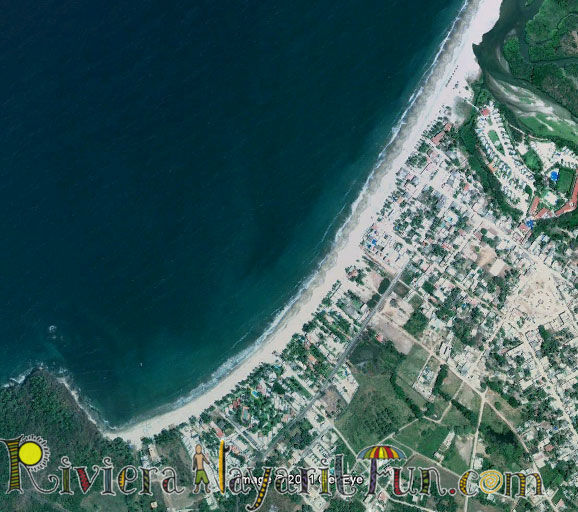 Starting at the bottom of this picture at the south end of the beach is the rock wall and the best waves for surfing in Lo de Marcos most of the year. Here's a picture of Cat standing on the rock edge with the rest of the beach to her back: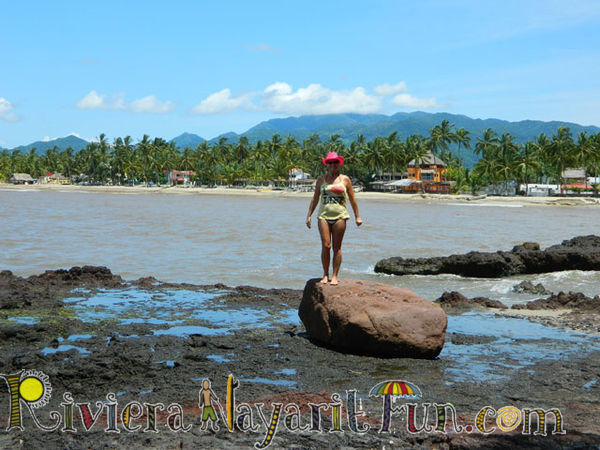 As we move north away from the edge, we find some of the best swimming in all of the Riviera Nayarit. Even in turbulent tides, the waves here break sideways, making it safe to get your family in and out of the water.