New Malecon in La Penita Mexico
It was a bright bluebird Riviera Nayarit day when I visited La Penita, Mexico  to get some recent shots of the new malecon, and the newly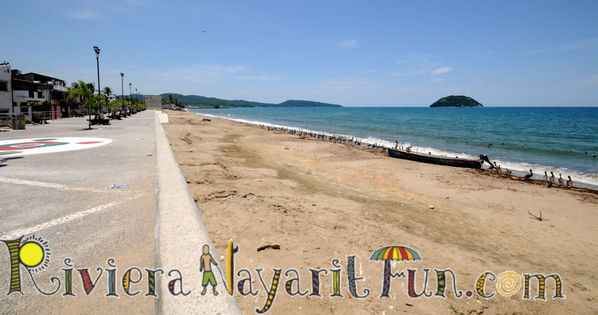 paved streets a couple of days ago. Standing on the new La Penita malecon and looking out over the ocean viewing Coral Island off in the distance with the pelicans lining the beach was stunningly beautiful!
As it has seemed like forever, the vision that was once a dream for many years is now almost completed.  The La Penita Malecon is finished, and it looks like it has been well worth all of the dust, torn up streets and the long wait.  Old structures were torn down, as well as the streets being torn up during the high season; enduring all of the dust and the mess last year has now unfolded to a new and very beautiful malec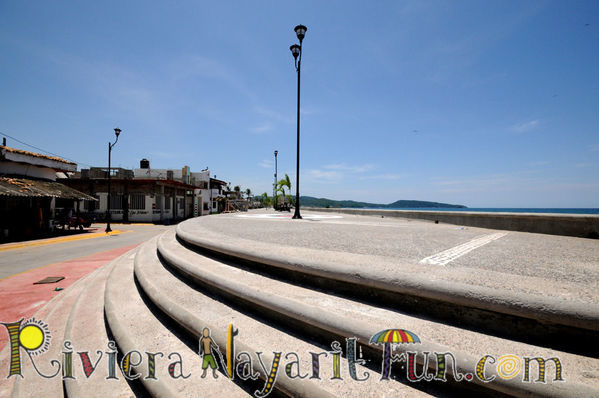 on that all will surely enjoy. There is still some work left to be done on the new sidewalks. There are some deep rectangular deep holes for the electrical work that are not blocked off so watch your step! As, one could seriously injure oneself!
The new La Penita Malecon is quite a beauty to behold, with inlaid pebbles in a zig-zag design and the Riviera Nayarit logo painted at both ends.  There are plenty of very comfortable bench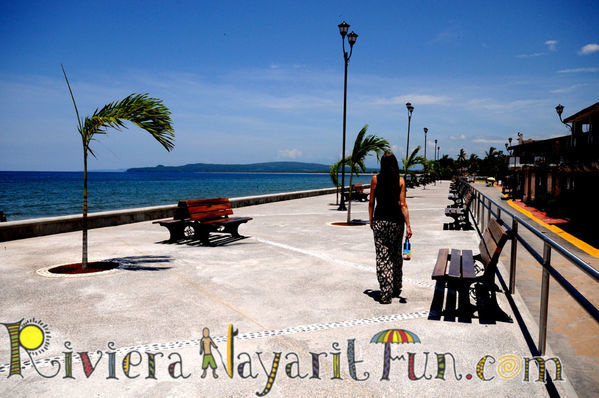 es for seating with Queen Palms planted next to them that will someday bring the beautiful shade.  The new light posts add to the charm.  Easy wide steps lead up to the malecon, as well as wheelchair ramps making the malecon assessable for everyone.
La Penita, Nayarit, a very authentic Mexican pueblo,  is located between Rincon de Guayabitos and Chacala on the Jaltemba Bay.
La Penita has not seen any town upgrades for quite a while.  Not only is La Penita a family town, but also an industrial town, where you can go and get anything that you are needing to build, create or fix. This Mexican pueblo is a favorite for many visitors and snowbirds that relocate for 6 month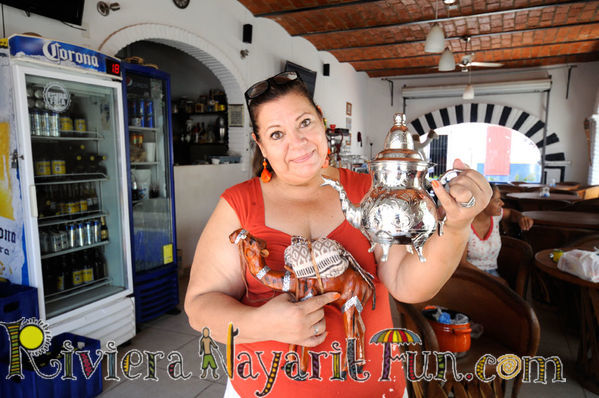 s out of the year during the high season, from November through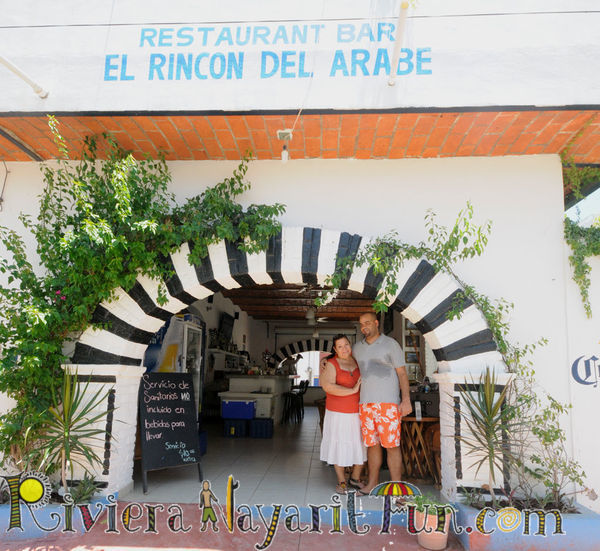 April, or until Semana Santa begins!
The beachfront La Penita restaurant, Las Brisas, who use to set up tables on the beach serving ice cold beers and great burgers, looks like they are remodeling and gearing up for high season with the newly built malecon right in front of the restaurant. Hytham and Lucy of El Rincon Del Arabe have moved to their new location which is just up from the malecon on one of the new streets and will be selling all kinds of fun Arabic / Egyptian  items, as well as their awesome menu of delicious delights.
Things ar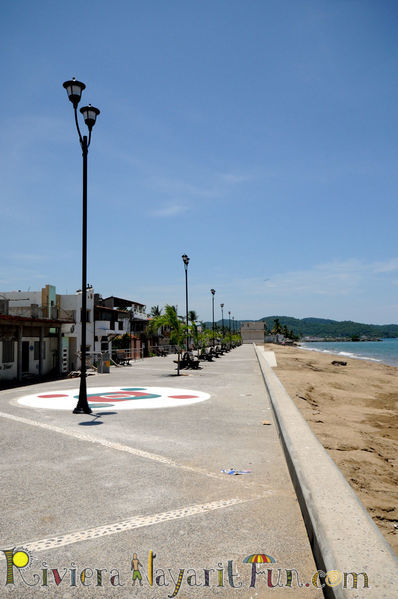 e looking up for La Penita Mexico!
The La Penita Tianguis runs all year long, every Thursday, starting at 8 am and ending about noon to 1 pm..during the summer.  It is the largest tianguis on the Riviera Nayarit during the high season.
I am quite sure that everyone venturing to La Penita Mexico will be quite pleased this coming high season, as the locals are already enjoying the ambiance of the La Penita Malecon, right here on the Riviera Nayarit in amazing Mexico!