Riviera Nayarit Wedding Planner
Whether you live in the Puerto Vallarta, Mexico City,  Guadalajara, or in another country,  now is the time to plan your  Riviera Nayarit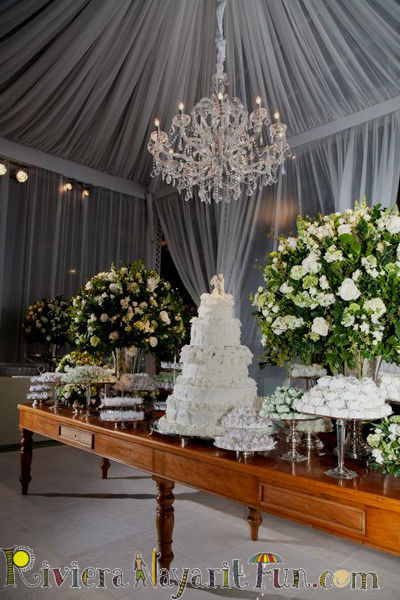 wedding dream for the upcoming Riviera Nayarit wedding season. There are many different types of venues across the Riviera Nayarit to choose from.   A Riviera Nayarit Beach wedding is quite  popular, bringing the ambiance of the ocean that creates a most romantic setting that is desired.  Others may prefer their Riviera Nayarit wedding in a church, or perhaps a Eco green setting, like Los Arroyos Verdes, an amazing Eco Retreat who can house all of your guests right there on their beautiful property, and take care of every need, only 5 minutes form the beaches of Bucerias.
I live here on the Riviera Nayarit all year long, and I have seen some amazing jungle wedding set-ups as well.  From Bucerias, Sayulita, and San Pancho to La Penita and beautiful Chacala,
the Riviera Nayarit wedding of your dreams desired can become  a reality.
Maxieventos Doris has some amazing Beach Wedding Setups!
Mexico Destination Weddings
Riviera Nayarit destination weddings used to be reserved for the rich and famous. The cost of having family and friends fly to a vacation site and then housing and feeding everyone was more than the average person could begin to afford. Now there are several wedding planners which specialize in an affordable Riviera Nayarit wedding. Your wedding can be completely taken care of by the company. Everything from the lodgings to the catering and decorations and flowers can be provided in the cost. This truly makes for a wonderful and very affordable Riviera Nayarit wedding experience here in amazing Mexico. Planning your destination wedding, or any wedding for that matter can cause stress. Package deals can make your life easy!
A Safe Wedding Destination
The Riviera Nayarit has been deemed a safe Mexico destination by the United States advisory. Traveling here by plane into the  Puerto Vallarta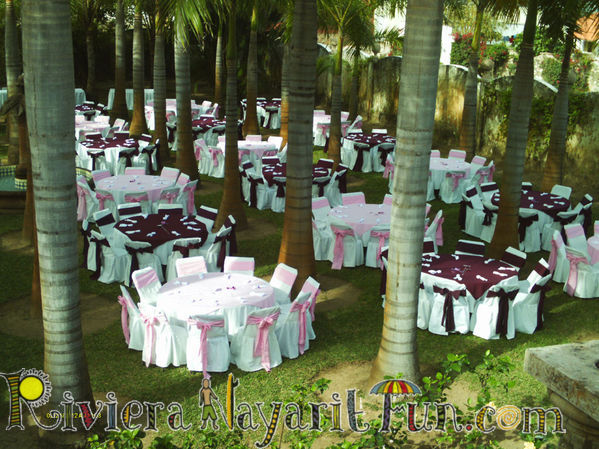 International airport is very safe, and also very convenient.  The last thing you want to do is travel by cab for hours to your wedding destination. The Riviera Nayarit wedding planners will also handle all of your travel plans.
The Riviera Nayarit is an amazing place in Mexico, with authentic Mexico pueblos with attractions and activities that are easy to get to and discover.
Find the perfect Mexico wedding planner and enjoy your special day on the Amazing Riviera Nayarit, where the jungle meets the ocean. Its a great way for your friends and family to enjoy a vacation as well!
What Time of Year is Best?
When choosing a Mexico wedding  give careful thought  to the time of year and weather conditions.  The deal choice for wedding s are from October through May.  Couples needs to be aware of the hurricane season and plan accordingly.  Destination weddings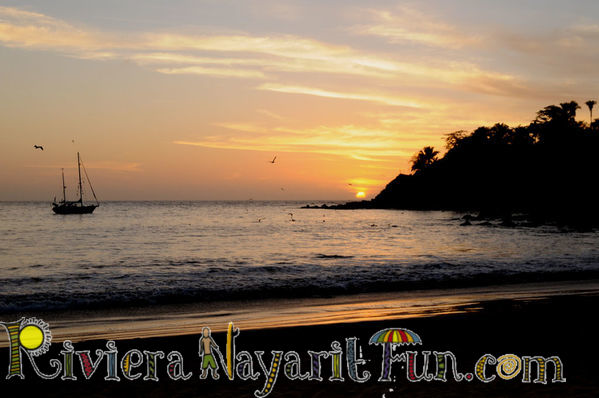 are planned in advance. While it is cheaper to travel to these locations during the hurricane season, it would not be very nice to have a wedding in a hurricane.
Planning for your friends and family here in Mexico is also important. You want your family to be comfortable and in a nice environment. Many on-line hotel photos are old or touched up, and are not what they looked like when you arrive!  The Riviera Nayarit Regional Network specializes in making sure you are connected with the right people who have  integrity, and will create your perfect Riviera Nayarit dream wedding.  Being in contact with Riviera Nayarit wedding planners that live here will guide you in the right direction, and can also get you the best pricing. Flying into Puerto Vallarta International airport is safe, and  convenient as well. Finding a bilingual wedding planner is ideal.  After all, your Riviera Nayarit wedding will be here…in beautiful Mexico!
If you have any questions about your Riviera Nayarit Wedding,  please feel free to leave a comment.  I would be happy to help!