Bucerias Music Festival in Bucerias Mexico
VIVA Bucerias Mexico! Bucerias Mexico is hosting the first of many Viva Bucerias! Bucerias International Music Festival and its all happening on the beautiful Riviera Nayarit.
This
Sunday, December 8th, the Viva Bucerias International Music Festival 2013 will be taking place in the Bucerias Cen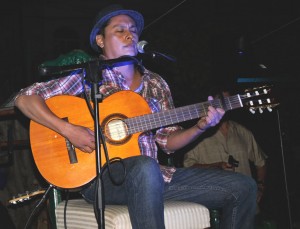 tro Main Plaza, starting at 3pm, and going into the evening. The musical festival is free event so bring the entire family. The musicians are donating their time as well, with prominent and well known musicians performing at the festival.
This event is organized by Cheko Ruiz, a musician on his own, and who also performs with the Luna Rumba Band, a Latin music group who has recently won two awards; the USA International Song Writing Contest (second place) and the John Lennon Award for World Music (third place).  The AllStars will also be performing with musicians Chas Eller on keyboards and Bryan Savage on flute and sax. This is the first festival of its kind, and will continue to be an annual event.
The Mayor of Bahia De Banderas will be assisting coordinating the event, and has given the green light to provide the stage and sound as well as the Lighting for this event.  Miguel Angel will be feeding the musicians and event staff.
Lupe Dipp, owner of Los Arroyos Verdes will be the Master of Ceremonies, and I have not a doubt in m mind that she will be keeping us informed and entertained between band setups!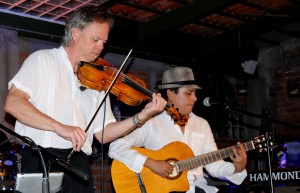 Check Ruiz has located many top musicians from different bands and
different type of genres to play at the Viva Bucerias International Music Festival. What a terrific line up for a Bucerias Mexico Music Festival!
The bands that will be performing, along with the country they are representing are:  Luna Rumba Trio for world music – Canada, Mexico represents.  Banderas Bay Jazz Allstars-USA and Canada, Cuba playing Jazz,  Italy Rumba, Flamenco World Music, Tatewari-Mexico, Flamenco Los Monda-Mexico,  Funk and Rock Tr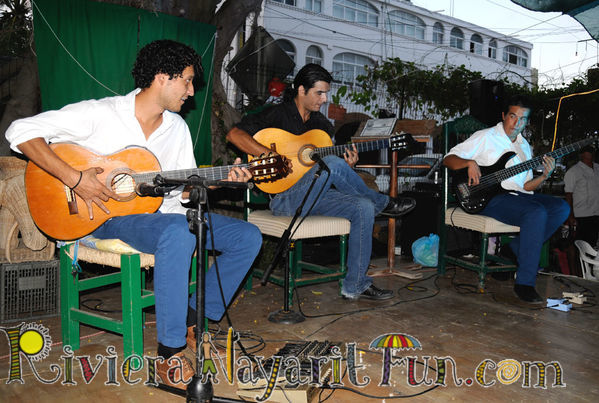 em De Minas-Brazil, Costa Rica, and Mexico.  Playing Jazz and Funk Son De Afuera-Denmark, Son Jarocho Trenzas Negras-Mexico, Andina Music Quilombo-Mexico Salsa, as well as Samba and African Dancers to liven up the show.
WOW! What a great lineup! A show not to be missed!!! Come one, come all, to the free musical event of the season the Viva Bucerias International Music Festival 2013 in Bucerias Mexico!