Los Arroyos Verdes, Bucerias
Rental Retreat in Mexico
When looking for a Bucerias Rental, whether it is a Bucerias vacation rental, or a Bucerias long term rental,  you will want to consider Los Arroyos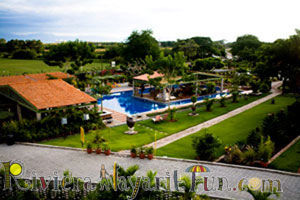 Verdes Retreat, located on the incredible Riviera Nayarit in Mexico.
When you walk into the beautiful green grounds of Los Arroyos Verdes Retreat, it is like walking into a land of wind, green, comfort, art and life, where you can think of a wonderful garden, silence, trees, water and all that nature can offer you.
Los Arroyos Verdes Retreat Bucerias Rental are a green space, ded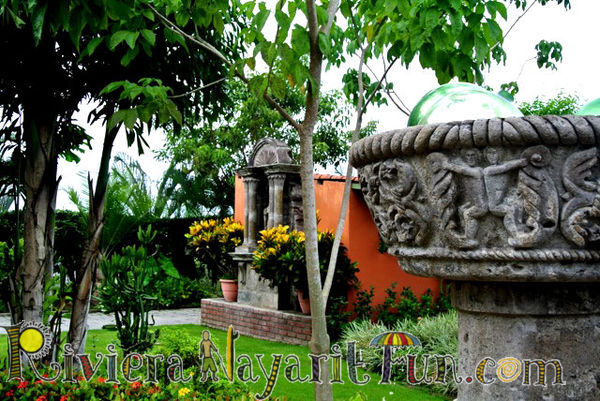 icated to caring for the planet, ensuring that your holidays are full of energy, peace, and green. They have several types of  bucerias rentals, like suites and casitas, lofts, one bedroom rental,  two bedroom rental,  all condo style living all with private patios filled with green plant life. Los Arroyos Verdes Retreat also has an RV Park with a large area for relaxing with tree swings, hammocks and BBQ surrounded by lush gardens.
All Bucerias Rental houses at Los Arroyos Verdes Retreat are equipped with air conditioners, large flat televisions, and fully stocked complete kitchens and luxury furniture.  If something is not in your house, they we be happy provide the impossible.
Los Arroyos Verdes Retreat also offers RVs for a rental, with their own private up-scaled spaces.
Los Arroyos Verdes Retreat has ample parking spaces, and surveillance. The elements that were used to build this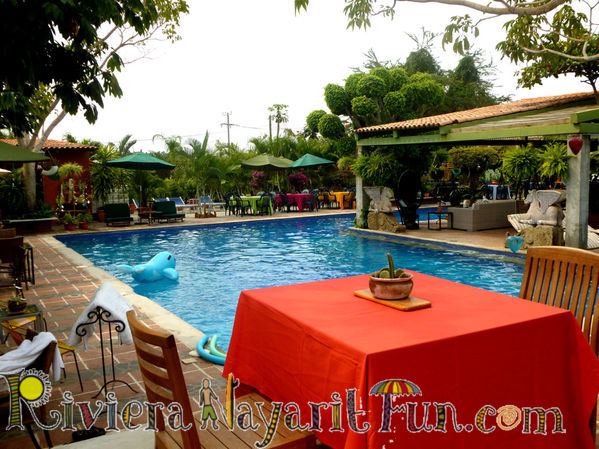 beautiful space are all related to land, stone, brick, metal, cement, earth, and wood. The pool area is pleasantly amazing, located off of the restaurant, with a fun island in the middle for relaxing, along with plenty of lounge chairs and tables with performances by local musicians every Sunday.
Other amenities include a large workout gym, spa, Bodega, large laundry facility, RV Park and Tienda (store) and 4 km of walking areas. All of these Bucerias rentals including the RV Park are welcome use all off the amenities.
Los Arroyos Verdes Retreat is also the perfect setting for aBucerias Retreat Wedding, or any fun occasion, with plenty of  Bucerias rental deluxe living  for all of your family and friends.
Los Arroyos Verdes Retreat is a place of comfort and peace, far enough away from the bustle of town, yet only 5 minutes from Bucerias Centro and the Bucerias beaches.
Come and visit Los Arroyos Verdes Retreat, and spend a day, walk through the gardens, admire the colors of the bougainvillea, the sounds of the birds, and the breezes from the sea and pe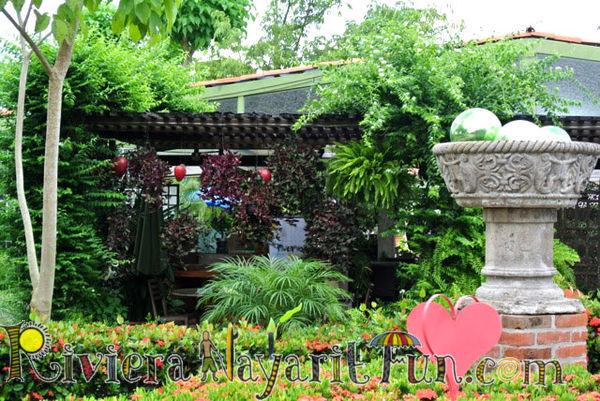 rhaps already convinced of the peace, you will want to spend a week, a month or a year. They adapt to your space and time.
Luxury living at this  Bucerias Rental Retreat with affordable pricing. Spend a night full of perfumes, mumbles, and green. Stay at Los Arroyos Verdes Retreat, a beautiful Bucerias rental location, and notice the difference a green space can make.