Music on the Riviera Nayarit San Pancho Style
Its that time of year again, and the  12th annual San Pancho Music Festival will be opening in San Francisco (San Pancho),
Nayarit, Friday February 24th at 5:00pm on the beautiful Riviera Nayarit in Mexico. The Festival will be held for three days, Friday through Sunday the 24th through the 26th.  Performances are free to the public and begin each afternoon at 5pm, typically ending prior to 12pm midnight.
San Pancho Music Festival History
San Pancho's Music Festival is a vibrant, eclectic expression of performing art traditionally held annually for 3 days during the last weekend of February. It began informally in 2001, and by 2006 included some 116 performers. The Music Festival attracts some of the most colorful musicians from around the world, including international acts from Europe, the U.S., Chile, Guatemala, France and Germany.
Regional talent has also been retained to include the traditional Mexican and Latin music of local musicians. (Werther Ellerbrock, on left and below Dave Fisher, both played in the 2011 event)
Musicians Play for Free
Traditionally there is no fee to attend, and performers are not paid. The Festival is entirely supported by the gracious contributions of local musicians and international recording artists, and by the local residents of San Pancho. Artists come to perform because they enjoy performing in the intimate venue and magical surroundings of San Pancho. It is a truly wonderful balance of amateurs and professional performers coming together for 3 days to share an unforgettable and enriching musical experience in one of the most beautiful regions of Mexico. Donations are encouraged, but there is no intent for the Festival to profit from the performances. Additionally, proceeds from sales of music and video CD's go directly to the performing artists.
San Pancho Community Park
This year the Festival has been moved to the community park in San Pancho due to street construction and remodeling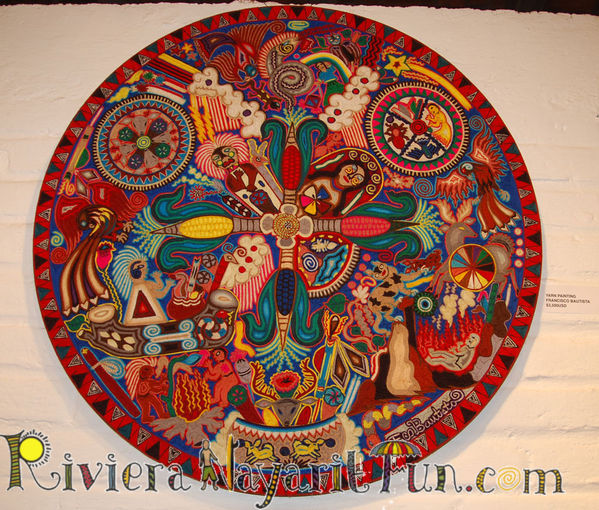 of the Plaza. Seating in the park is festival seating only,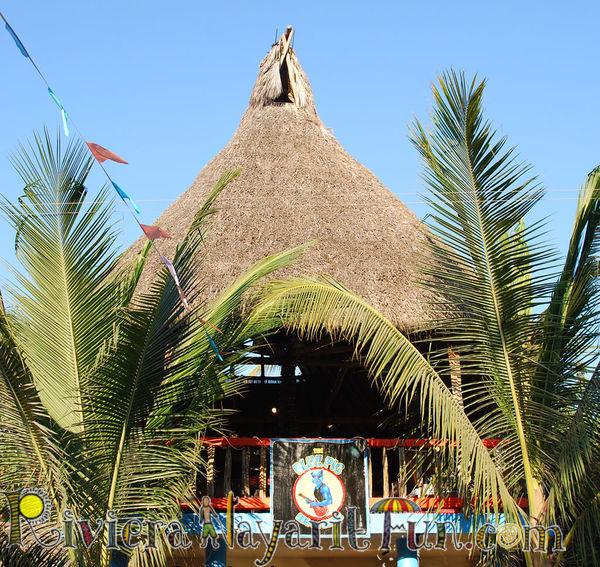 and is somewhat limited. Attendees are encouraged to bring their own chairs or blankets. Restaurants like the Blue Pig and bars like Ponchitos, who make the best drinks in town, and shops like  Galeria Serendipity with amazing native Indian beading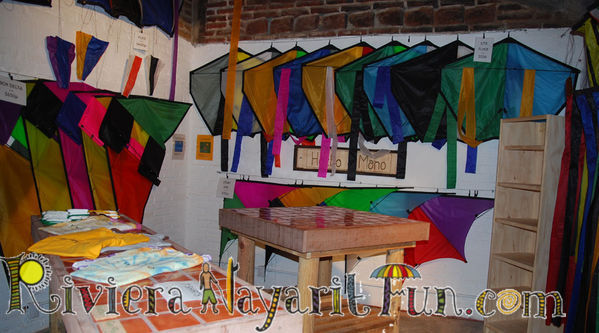 and the cool kite shop San Pancho Aire Paplotes  next door that has kites and very colorful windsocks. They will all be open throughout the event to serve the crowd. There are also plenty of rentals at San Pancho Rentals…Caren will be happy to find the perfect place to stay so there is no worry about drinking and driving. Eat, drink, dance and be merry in San Pancho!
San Pancho Music Festival Itinerary
Check out and see who is playing so you don't miss your favorite Riviera Nayarit band! Its time to get your groove on!
FRIDAY Feb. 24th
5:00 Nuiwarika (Grupo de Danza – Folklore Dancing)
6:00 Olivia de la Cruz
7:00 Frida's Eyebrow
8:00 No Walls
9:00 Steve O'Connor
10:00 Jeff Oster
SATURDAY Feb. 25th
5:00 – open -
6:00 La Turquesa
7:00 The Coolerators
8:00 Werther Ellerbrock
9:00 Banderas Bay Jazz Allstars
10:00 Jam Session (with others to be announced)
Jeff Oster, trumpet Chas Eller, keyboards
Bryan Savage, alto sax Steve Goldberg, flugelhorn
Werther Ellerbrock, guitar Dov Schiller, percussion
Tom Lillienthal, bass Lazaro Poey, drums
SUNDAY Feb. 26th
5:00 – open -
5:30 Los Compas (musica nortena)
6:00 Awacero (trova Mexicana)
7:00 Sons of the Beach (featuring Jodi Moran)
8:00 Latcho & Andrea (Blonde Gypsies)
9:00 Tatewari
9:45 Jazz Tubo (with Beto and Carlos)
10:30 Atrakadero
For more current information and directions, please visit the Music Festival website: http://www.sanpanchomusicfestival.com
——————————
——