Banderas Bay Mother's Day Celebrations

For Banderas Bay Mother's Day take a look at these fun ideas.  There are certainly many ways to celebrate Mother's Day! From spending the day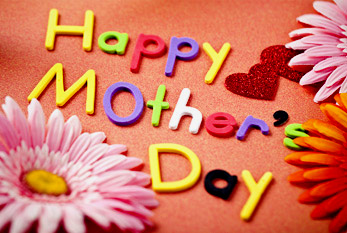 with your kids, or going out to a fancy dinner! Massages and relaxation time with your mom are very enjoyable, or getting away from it all with a surprise gift from your husband.
Check out these suggestions below. Perhaps one will fit for your your mother, or some fun for your wife!  From Banderas Bay restaurants, Bucerias rentals and massages, Bucerias Beachfront Bars and La Cruz Beachfront Boutique Hotels.
After all,  taking care of the special person called "MOM" is  important, as it is she who takes care of everyone else every day!
Día de madres feliz !
Villa Amor del Mar / La Cruz De Huanacaxtle Beachfront Boutique Inn
May = Mother's day. Pamper your Mama or the Mama to your babies at Villa Amor Del Mar. Book 3 nights and she'll receive a poolside pedicure as she sips sangria or a margarita. Book 7 nights and she receives a poolside pedicure AND manicure with her cocktail of choice.
Please call Chris and Cindy Bouchard at 322-127-5813.
Los Arroyos Verdes / Bucerias Eco Paradise
Bring your mother to spend the day and night (two people)  as Los Arroyos Verdes and enjoy the beautiful gardens, pool and dine on delicious meals prepared by Chef Renee' at the Bambuu' restaurante', and recieve a complimentary bottle of wine, as well as a continental breakfast in the morning and 2 FREE 30 minute relaxing massages!  (booking massage from 9am to 6pm)
If you are unable to treat your mother this year, then get together with your other "mom" friends and treat yourself to the luxury you deserve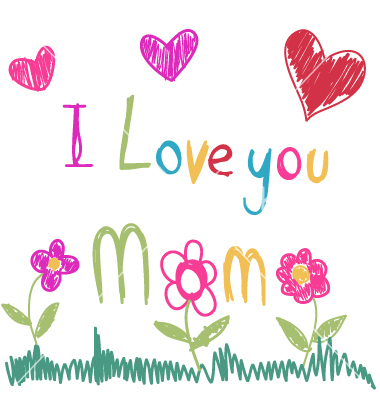 and get away for a day! RVSP USA +1 (619) 306-1764 / Mexico (329)298-6314
Breakers Beach Bar and Restaurant /Free Meal for Mom /  Bucerias
Enjoy a Banderas Bay Mother's Day on the playa! Come out this Saturday or Sunday to enjoy Mother's Day on the beach at Breakers. To celebrate Mother's Day we are offering a special to honor your mom. Bring your mom ( or any mom for that matter!) and four other people for dinner and mom's meal of lessor or equal value is free. Come out and share some special time with your mom on the beach. We are located two blocks north of the main square in Bucerias.
Mark's Bar and Grill / Mother's Day Special Menu
We are also serving from our regular menu as well. Unique and delicious layered flavor created by Chef Jan Benton.
Enjoy something special for this Mother's Day celebration.
Happy Mother's Day from everyone at Mark's!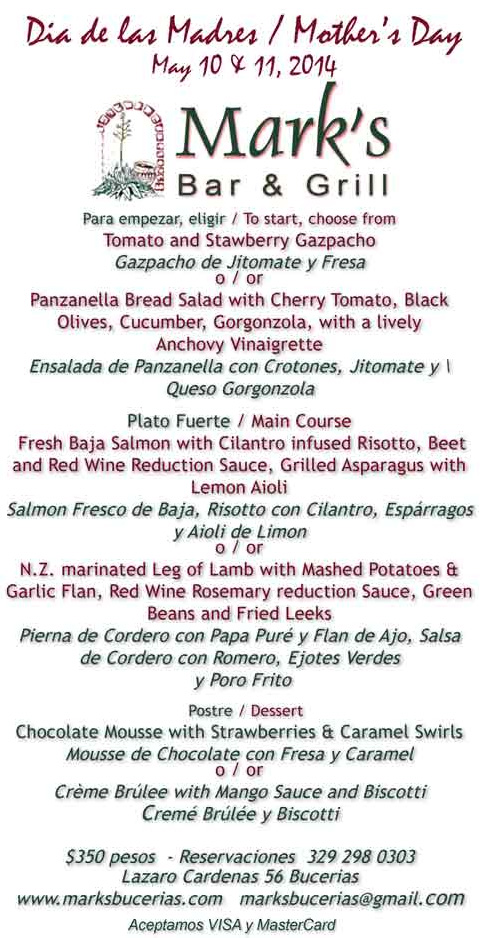 There are many places for a terrific Banderas Bay Mother's Day! Create a special day where ever you decide to go and play!
Happy Mother's day to all of the wonderful mothers out there who  endlessly love and  sacrifice themselves daily for their children and families.