Los Arroyos Verdes Bucerias One Bedroom Rentals
One of the most elegant and prestigious Bucerias one bedroom rentals is Los Arroyos Verdes, located in Bucerias on the Riviera Nayarit in Mexico.
The
Los Arroyos Verdes Retreat grounds are beautifully decorated with plants and beautiful botanical gardens throughout retreat property, a deluxe pool to relax or swim with a center bar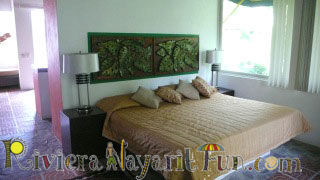 area that gives 360 degree access from the pool. A mouth watering restaurant and full bar, and one of the only restaurants where you can find authentic milk shakes in Bucerias Mexico.
Los Arroyos Verdes Bucerias retreat can accommodate many kinds of groups and ceremonies from team building, spiritual, weddings and events for all occasions as well as corporate meetings or friends getting together.  As the evidence clearly shows this is a great place to look for Bucerias one bedroom rentals.
Bucerias One Bedroom Rentals
The Bucerias one bedroom rentals that you can find in Los Arroyos Verdes is either a bungalow, villa or loft style rental.  The Bucerias one Bedroom rentals have one bathroom, a private terrace, parking and can accommodate 2 people.  This Bucerias one bedroom rental also has a fully equipped private kitchen if you want to create some intimacy and seclusion for a meal or two.  The lofts are also a great choice as they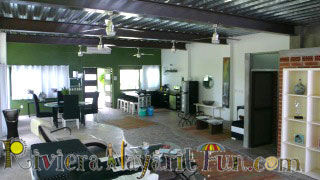 have a lot of open space giving a lot of light, while also creating a romantic, cozy and warm feeling.
These Bucerias one bedroom rental are surrounded by beautiful lush gardens with benches and lounge chairs to meditate or relax.   The Bucerias one bedroom rentals in Los Arroyos Verdes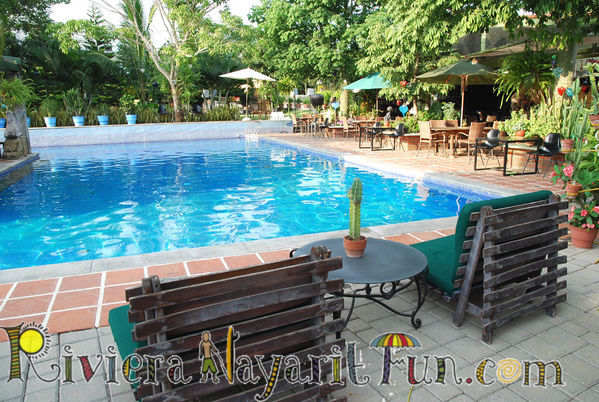 has a lot of property for walking to feel rejuvenated, also offering a quiet place for a sound nights sleep.
These Bucerias one bedroom rentals are close to town so when you want a little more it's not far to go. Only 5 minutes from Bucerias Centro and the beach, as well as the noise from the late nite bars and clubs makes this Bucerias one bedroom rentals perfect!
The rentals have large refrigerators. You can go get groceries to bring it back to your Bucerias one bedroom rental, or go attend some entertainment in town.  Los Arroyos Verdes has some great Bucerias one bedroom rentals to offer allowing you the freedom of the retreat setting, with all of the amazing amenities like the Bamboo Restaurant, pool, spa, gym and laundry facility.  When booking a Mexico vacation,  look at Bucerias one bedroom rentals in Los Arroyos Verdes, or you may decide to stay longer, in which case all of the Los Arroyos Verdes Retreat rentals are Bucerias long term rentals as well.