Riviera Nayarit Taxi and Transportation Service
When you go on a Riviera Nayarit vacation, you will want to discover many different areas, and finding the right Riviera Nayarit Transportation or Taxi service that is reliable and comfortable, not only for Riviera Nayarit vacation tours, but especially for Puerto Vallarta  airport taxi and transportation service, as you want to be picked up and delivered on time for your international flight in Mexico.
If you're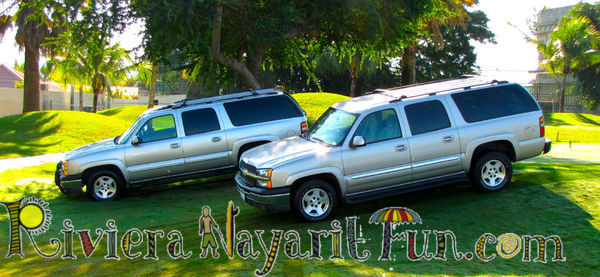 interested in going to Riviera Nayarit Mexico there are plenty of options for selecting taxis and transportation services as they can help you to get all around the area. Riviera Nayarit transportation and tour companies will help you to see all of the sites that you want to see any area and also help you to get from the airport to your hotel room or resort. Finding transportation and taxi travel in Riviera Nayarit is crucial and   there are some the options that you have to choose from for getting around this area.
One of the most popular ways to get around Riviera Nayarit is to take a taxi.  Taxi's come in all shapes and sizes, from a small car, a SUV, van, or extended van, or large bus.  Taxis can be purchased right at the airport for an easy getaway from your flight, but I think you will find it much more comfortable to have your transportation waiting for you with a lovely smile and a sign, as well as knowing how much it will cost upfront.
Getting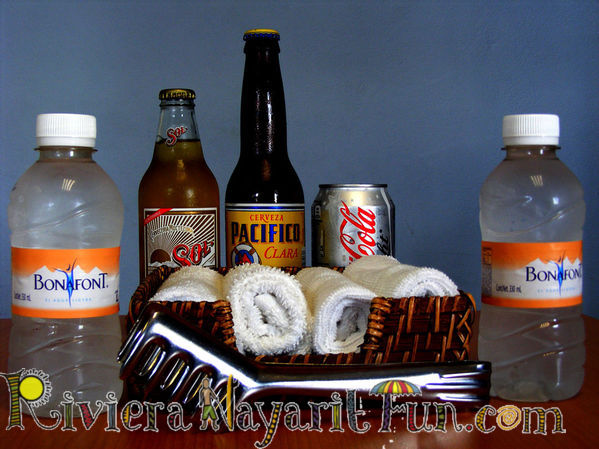 a taxi from your hotel or from a resort is also quite easy as many services have front door pick up, and will take you anywhere you wish to go!  The Riviera Nayarit transportation and taxi service is extremely reliable and has helped many tourists get around the island and to various tourist spots. Taxis are different in Mexico, and are only permitted to pick up in their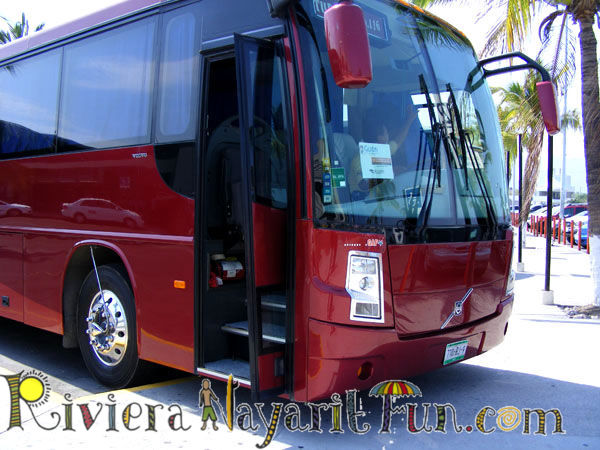 designated areas.
Other professional transportation and taxi services are federally licensed, which means they can travel anywhere.
There is also a city bus option directly outside of the airport terminal that will provide you with great airport transportation. The bus only costs about 15 pesos which is extremely inexpensive. The pedestrian bus will allow you to get just about everywhere in the Riviera Nayarit, but if you are going far you will need to change buses.
You can also set up tours on large buses for larger groups.
Most folks prefer their own transportation and  taxi service as it's more secure and comfortable. Professional Riviera Nayarit transportation services provide you with cold drinks, moist towels for your face and hands and an upgrade vehicle that insures comfort and luxury.
Transportation Tours
If you need more than just airport transportation you may want to consider a professional transportation tour company.  There are different kinds of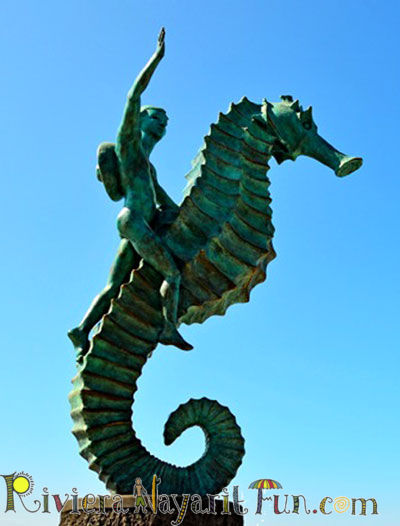 Tour Services. Some are deluxe, and some not so deluxe. Deluxe services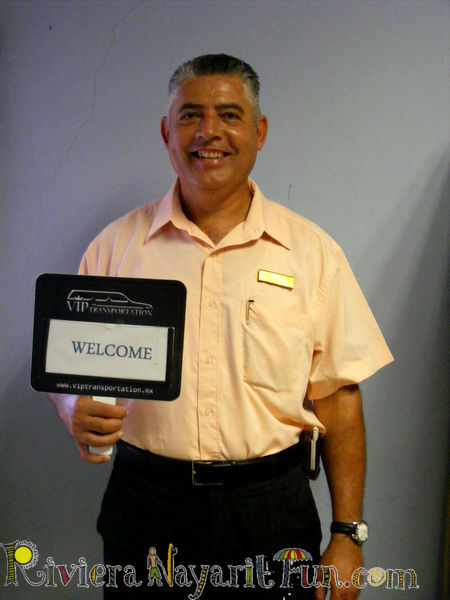 will go just about anywhere, take you for a shopping excursion, deliver your groceries for you; out for a dinner or a tour around the town, or the Riviera Nayarit. Your choices will depend on your budget and comfort style. The Riviera Nayarit Tours are amazing, and I would recommend a insured, and certified drivers and tour guides for your adventures in Mexico.
Depending on your preference for Riviera Nayarit transportation and taxi there are plenty of different options. Looking into the route that you might have to take from the airport to your hotel could dictate the option that you wind up going with. Doing your research ahead of time and looking into your transportation options will help your Riviera Nayarit vacation and your transportation and taxi needs go with ease and grace, whether you are here for business, or on a super Riviera Nayarit Vacation!