A Romantic Riviera Nayarit Beach Wedding in Mexico
Hiring the right wedding planner is important, especially when you are celebrating your wedding on the Riviera Nayarit in beautiful Mexico.  A Riviera Nayarit wedding in San Pancho or Sayulita is a great choice for a couple who would like to get away for a tropical and very romantic beach wedding, and these two Mexico towns offer just that!  Destination weddings can relieve a lot of the pressure and decisions associated with a traditional wedding. This can make the wedding a much more enjoyable experience for all involved and allow for a peaceful start to a lifetime commitment.
Riviera Nayarit Beach Weddings
Destination weddings used to be reserved for the rich and famous. The cost of having family and friends fly to a vacation site and then housing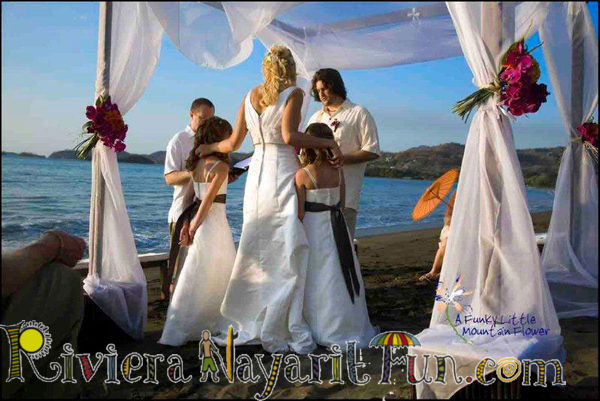 and feeding everyone was more than the average person could begin to afford. Now there are several companies which specialize in affordable Riviera Nayarit weddings. Your San Pancho or Sayulita wedding will be completely taken care of by the company. Everything from the lodgings to the catering and decorations and flowers can be provided in the cost. This truly makes for a wonderful and very affordable wedding experience here in beautiful Mexico.
Your Wedding Planner
There are also wedding planner companies in the United States that offer Riviera Nayarit weddings, so you can meet and plan with your wedding coordinator in person, deciding on all of the details together. They will arrange all of the details for you from the flowers and the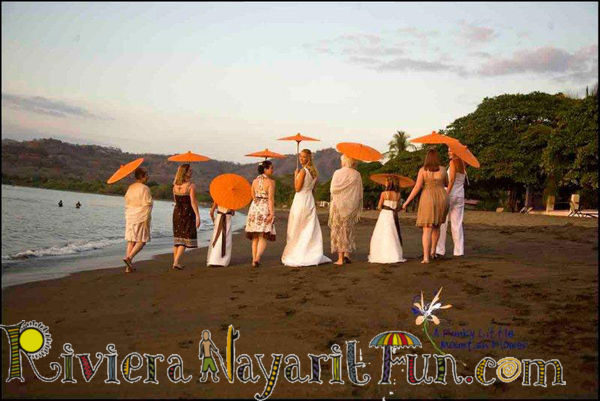 ceremony, to your rental needs and airport travel. Wedding planners are professional and take the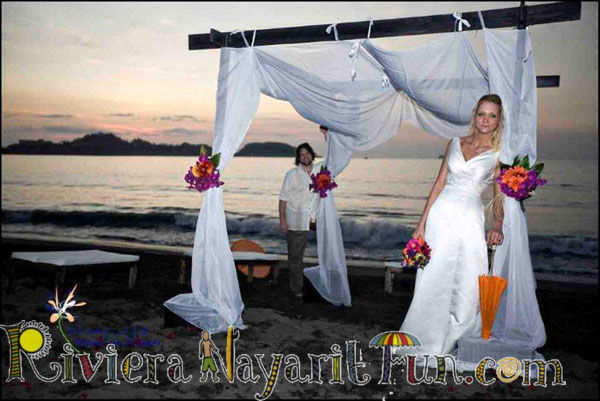 worries out of the planning for you. They discover your likes and desires so this day will be special and a wonderful memory.  These wedding planners have been to these locations before, know locals, and  the local hot spots, and the very best rentals for your dream wedding.  Your friends and family will be excited to come for that special day in a tropical paradise as well, making it their Mexico vacation at the same time!
 Great Mexico Locations For Weddings
Two of the most sought after wedding destinations for a lovely beach wedding are San Pancho and Sayulita  on the Riviera Nayarit in beautiful Mexico. San Pancho and Sayulita locations are beautiful white sandy beaches surrounded by lush jungles, making it one of the

most tropical romantic wedding locations in Mexico. Large or small,you can have your special day celebrated in style right on the beach.There are many beachfront rentals and restaurants that  accommodate large and small
parties.
What Time of the Year is Best?
When choosing a Mexico wedding  give careful thought  to the time of year and weather conditions.  The deal choice for wedding s are from October through May on the Riviera Nayarit.  Couples needs to be aware of the hurricane season and plan accordingly. Your wedding planner will know exactly when the best time will be, and what the rates are.  While it is cheaper to travel to these locations during the hurricane season, it would not be very nice to have a wedding in a hurricane.