Lots of Fun in Bucerias Mexico
Bucerias is on the south end of the Riviera Nayarit in Mexico, and a perfect place to come for a spring vacation. Spring is a great time to vacation in Mexico, as the hot summer has not yet arrived, and the winter season folks have returned to their other homes so it is not so crowded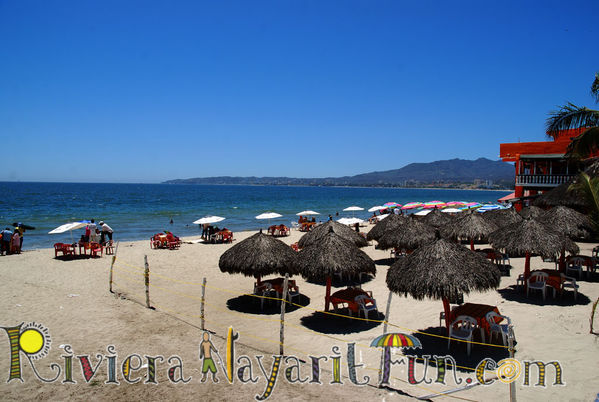 as it can be in the winter season. The pacific ocean is starting to warm up enough that it is fun for swimming. It is also only 15 minutes away from Sayulita, with only  another 5-10 minutes further to reach San Pancho, as well as about 20 minutes from the Puerto Vallarta airport making Bucerias a great vacation location.
Here are a few things that you may be interested in checking out while in Bucerias, as well as remembering about donating to the Casa Hogar Orphanage fundraiser.  There is something for everyone in Bucerias on the Riviera Nayarit in Mexico!
Monday Market
Mondays are the day for the Market, or the Spanish word is a Tianguis, and all of the shops have their wares outside of their shops, with delicious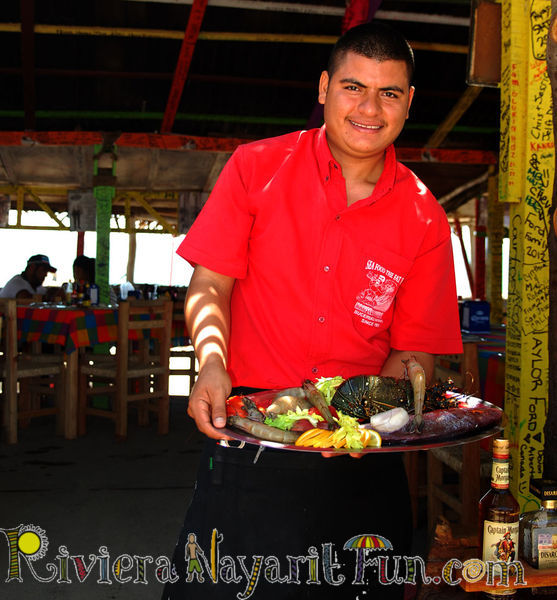 foods in the many restaurants, or perhaps a cut mango on a stick. There are blankets, shells, art work,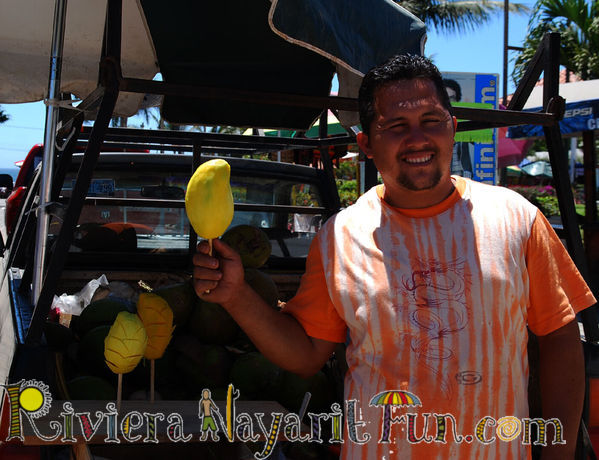 clothing,  jewelry and just about anything you can think of!
Click on these links to see more photos! On the South side of the walking bridge you will find many more restaurants and art galleries, glass shops and other galleries like the Winged Iguana Gallery, which has lots of Katrina's and al kinds of different things to check out!
All up and down the boulevard and the Malacon you will find exactly what you are looking for, along with plenty of Bucerias restaurants to choose from for lunch and a beer or margarita.
Thursday Art Walk
Thursday evenings starting at 7:00pm you can stroll around town for the Art Walk, checking out all of the wonderful art galleries filled with paintings and sculptures and more.
Music Under the Stars
There is also an evening of classical guitar music under the stars at the Biblioteca Rey Nayar, which is under the umbrella of the Association Bahia de Banderas Cultural A.C.  This event will be on April 18th at 6:00pm in the garden of Rita and Oliver Kollock, located at 232 Carmen Serdan, Bucerias. This event will be featuring Rigoberto Mora and his students.  There is no charge for the event, however you will be asked to dontate to the library. Please RSVP at bibliobucerias@gmail.com to ensure your seating, as last week was sold out!
Casa Hogar Orphanage 
The association of Manos de Amor pro Bahia, a.c. is a nonprofit organization that was created from the desire of a group of citizens of Bucerias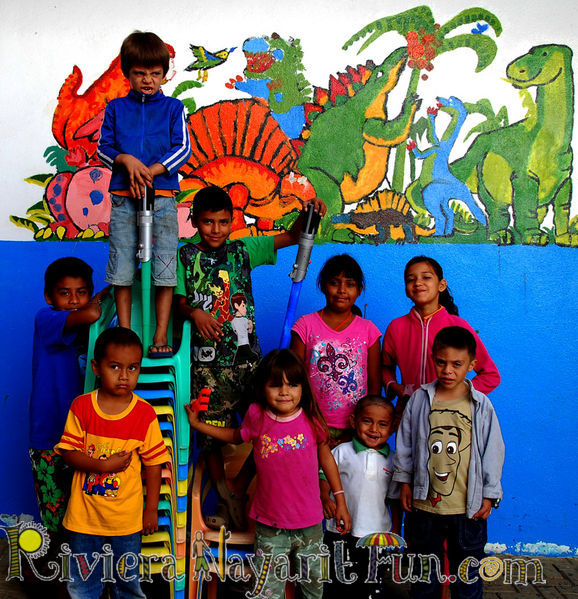 to help the less fortunate, especially the children of Bahia de Banderas. It was formed on April 13, 2004.
The main project of this group was to construct an orphanage in Bucerias, and Casa Hogar was created.
The construction of the orphanage began on January 24, 2008 mainly due to a family in California who donated 15,000.00 (US) that enabled them to buy the adjoining lot to the one that was already purchased. The building is now completed and the children have been living at Casa Hogar since April 2009.  The Mexican government does not give any financial support, which means that they survive on donations alone. Luckily, they do have regular donators that donate monies, and others also donate food and clothing. Casa Hogar accepts all donations, and the items that cannot be used are sold at their frequent bazaars.  This way the community has the opportunity to purchase items at a great price and also provides additional income to the orphanage, as every little bit counts!
The Children of Casa Hogar
The children who are housed at Casa Hogar are "social" orphans. This means that the parents are either unwilling or unable to care for their children. Many times an older sibling is taking care of the younger children as the parents have either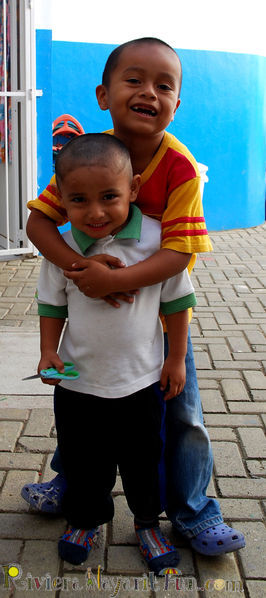 passed away, or abandoned them. In the past, the family would take in these children, but in Mexico, much like the United States and Canada, families have scattered across the country. So many times the family is not here to help, even if they were able.
Casa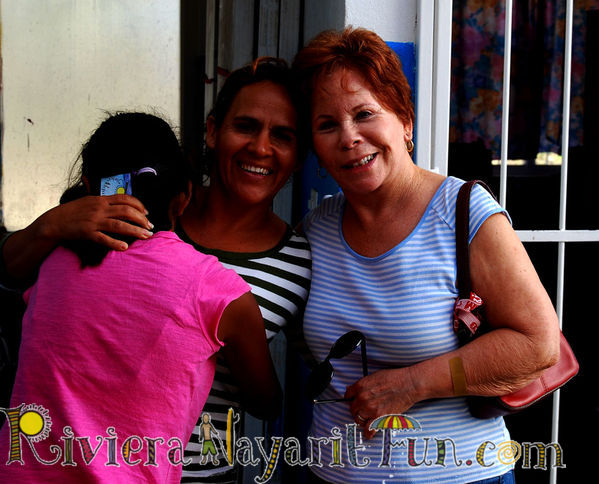 Hogar provides these children with good, clothing and shelter and to ensure that they attend school, giving them a home and as safe haven for as long as necessary.
Hopefully, when home situations improve they can return to their families, or can be placed in adoptive homes.
Donations
Donations are not just about monies, and although that is very important, you can also become a volunteer by applying and filling out a simple volunteer application. Come and play, read, or get creative with art and the children…whatever you would like to do, as these kids need all of the love and support we can give.
Please call or email to find out what time to come volunteer your time, as different needs are during the week, and Saturday and Sunday are open all day for volunteering. You can make a donation online at the website www.manosdeamor.com via PayPal with your bank or credit card, which makes it easy to donate!
Donations can also be made to this project and can be made by check, Mexican, American or Canadian. Please make your check payable to:
Manos de Amor pro Bahis, a.c.,
and mail to:
Casa Hogar Manos de Amor
Calle Rio Balsas y Rio Copostela
Colonia El Tule Dorado
Bucerias, Nayarit, Mexico
63732
You may call Hogar directly at 329-298-3680 and speak with Veronica (Vera), who is the main care- taker for all of the children, or you may also contact Nichole by email at: Casavaliene@gmail.com for more information.
The Next Fundraiser on April 15, 2012
The next fundraiser is a bazaar, so please bring your slightly used clothing to sell, or any other items that would sell easily. These children need help, and supporting by donating items to sell is a great way to help!
Where is Casa Hogar?
The orphanage is located at the corner of Rio Bolsas and Rio Compostela in Colonia Buenow Aries in Bucerias. To get to Casa Hogar, take Rio Colorado (the street directly across the highway from Billy's Gym, (Mexican Marilyn Monroe) up about blocks. You will cross over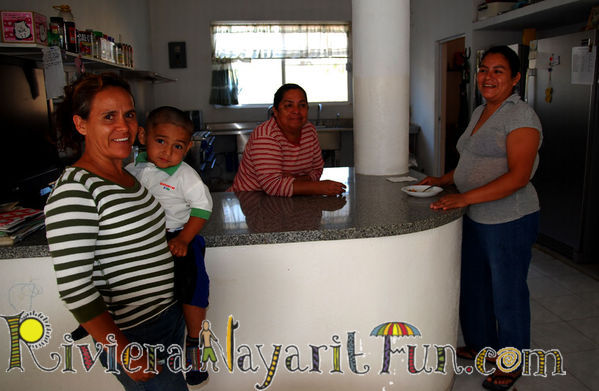 the Canal. Go another three blocks.
On the right side corner you will see a house with swans on it, and on the telephone pole across from that, you will see a sign with a  red arrow directing you to Casa Hogar. Turn right at that corner. Go two blocks. On your left is a small tienda called Los Portrillos. Turn right there and the orphanage is one block on your left.  Look for the many signs with arrows posted along the way.
Here is Vera and the volunteer staff at Casa Hogar. They truly need your support how ever you choose to give it, whether is be monies, clothes, or donating your time and loving energies for the children. These kids deserve a good family, so you may want to help in that way as well! Thank you for all of your support!
Visit beautiful Bucerias on your Mexico vacation, or relocate to the Riviera Nayarit for life!