Los Amigos on the Riviera Nayarit in Mexico
There are plenty of fundraisers in the Jaltemba Bay during the winter season, and the Los Amigos is preparing for one more big party before the season ends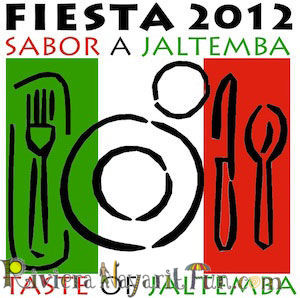 on the Riviera Nayarit in Mexico.
As the calendar turns to March, many of the seasonal residents of Jaltemba Bay start to think about making plans to head back north. But before you do, Los Amigos de Jaltemba, theCitizens Action Committee of La Peñita and the Municipal Delegation would like to invite you to one last big bash: Fiesta 2012 –Taste of Jaltemba / Sabor a Jaltemba.
Come and Join the Party
The party is on Saturday, March 10 from 3 pm until midnight at the Salon de Eventos – Real de Peña's – formerly known as La Cancha de Futbol. Tickets are only 100 pesos per person – food and drink are extra, of course.
There will be non-stop entertainment from 3 until midnight. Dance to the Perez Brothers, En joy the stylings of Adan Lopez, Manuel and Friends, and many others. And, later on, Los Ratones and Los Chakas will take the stage. There will be belly dancers, flamenco dancers and folkloric dancers from
the Conalep. And we'll even throw in a few surprises.
Come and Enjoy Tasty Cuisine
Food? El Pollito, Vista Guayabitos, El Rodeo, Teriyaki Time, Rockys, Chasite, La Casita de Irma and Marios Tortas will all be there and you'll get a chance to sample fare from all of these fine establishments.
Los Amigos is proud to work with the Citizens Action Committee of La Peñita and the Municipal Delegation in putting together this event. The Citizens Action Committee is working hard to build a sense of community and we are pleased to be a part of that effort.
Los Amigos Accomplishments
Los Amigos has accomplished a great deal over the last few years. Our plastics recycling program is recycling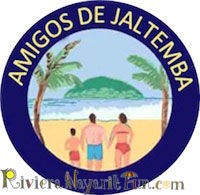 about 4000 kilos of plastics every month. We are currently providing scholarships to 36 students at the Conalep. We have completed 11 building and maintenance projects at local schools
and are now working to establish a Teachers Resource Centre. We have helped remove abandoned buildings from the beach and worked with partners to bring a micro-finance program to the area. But we need your help to continue this work
So come out to meet old and new friends, have a great time – and support a great cause.
Get Your Tickets
Tickets are available at – El Panorama, Hamaca Maya, Hidden Paradise, Los Compadres and Xaltemba Restaurant in La Peñita and at Latitude 21 and Matejas in Guayabitos. They will also be available at the Los Amigos booth at the tianguis every Thursday and from many members of Los Amigos and the La Peñita Citizens Actions Committee.
It's also note to late to become an event sponsor. Please go to the Los Amigos website:
www.losamigosdejaltemba.com for more information on this opportunity.
Come and support the Los Amigos de Jaltemba on the Riviera Nayarit in beautiful Mexico.