2nd La Cruz Sunday Market of High Season
It was Sunday morning and the La Cruz Sunday Market comes alive for the second market of the high season.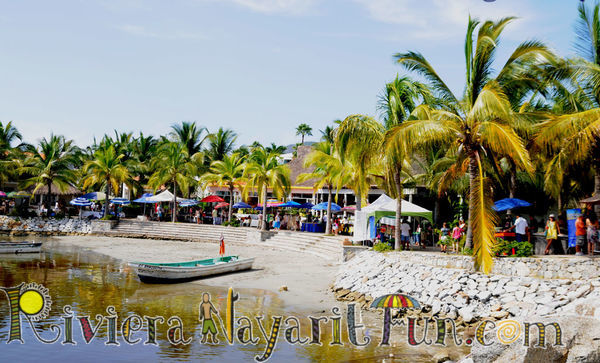 La Cruz de Huanacaxtle is located on the Riviera Nayarit in amazing Mexico. This is where one of the best Mercados is found…the La Cruz Mercado.
It was another hot day  and the early birds were already there. I drove in looking for a parking spot and with place pretty full, but somehow I always manifest a good space.
Upon entering the La Cr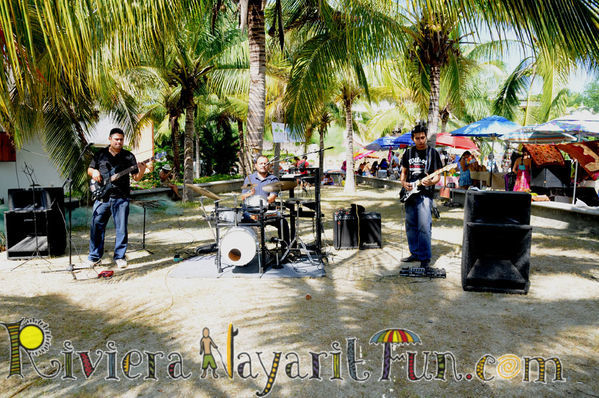 uz Sunday market the band Expiral was playing English songs that everyone could sing along, mostly older rock – n – roll.  The ambiance of the La Cruz Mercado (market) was very upbeat and enjoyable with a good crowd.  The La Cruz market is held alongside of the La Cruz Marina, so the Malecón was lined with vendors of every kind of product all the way down past the La Cruz Fish Market, and down to the end of the jetty.
The
venders at the La Cruz Sunday Market provide organic food items such as sunflower honey made in Guadalajara, and Organic Peanuts with Carahuate Carlos, (from PV), homemade Chimichurri and pickles..spicy or German style from Alberto are excellent.  Check out the home made jams….it's fun to walk around sampling all of the goodies!
Natural homeopath items and fresh farmers market products
also abound with soaps and body butter creams from Oxnards Country House Soaps. Great lip balms too!  and if you enjoy aromatherapy oils, many of the creams have them. Having skin issues?…come on over and talk to Greg.
Arts and crafts with many made from plastic bottles or recycled items like these butterflies! and oh so much more!
The
good food abounds with many folks that catered to the North American and Mexican comfort foods. Sandy with Hand in the Kitchen Catering, who makes dishes you can take home when you do not feel like