Fishing Tournaments on Riviera Nayarit

Two fishing tournaments are scheduled on the Riviera Nayarit this October of 2013!

The first fishing tournament will be the La Cruz de Huanacasxtle Fishing Tournament.  Tepic's Sport Fishing Club is hosting and organizing the 2nd International Fishing Tournament in La Cruz de Huanacaxtle, from October 9-13, 2013.
There
is more than $300,000 in U.S. currency of prizes that will be given away for the winners of this tournament.  In the first International Sport Fishing Tournament in La Cruz de Huanacaxtle the number of participating vessels for attendance was a record with a total of 50 boats entered an amount that had not been recorded in previous tournaments, as well as record fish!

Banderas Bay is the largest natural bay on the Riviera Nayarit, and  in Mexico. Banderas Bay is also one of the deepest bays in the world reaching depths of over 3,000 feet.  Extending across 68 kilometers (42 miles) of the pacific coast, the bay begins in the south at Puerto Vallarta and flows northwest into the Riviera Nayarit at La Cruz de Huanacaxtle and Punta de Mita, then continues north beyond
Sayulita and through to Lo de Marcos, where,  the other October fishing tournament will be taking place!
This Riviera Nayarit, La Cruz Fishing tournament  starts on Wednesday, October 9th with the welcoming day, and ending on Sunday, October 13th for the last day of fishing and the closing ceremonies. There is sure to be a bit crows and plenty of partying on the Riviera Nayarit that weekend!
Please visit http://www.alllacruz.com/2nd-international-fishing-tournament-la-cruz-mexico for the entire schedule of events for the 2nd Annual International Sport Fishing Tournament in
La Cruz de Huanacaxtle.
LO De Marcos Surf Fishing Tournament
Lo de Marcos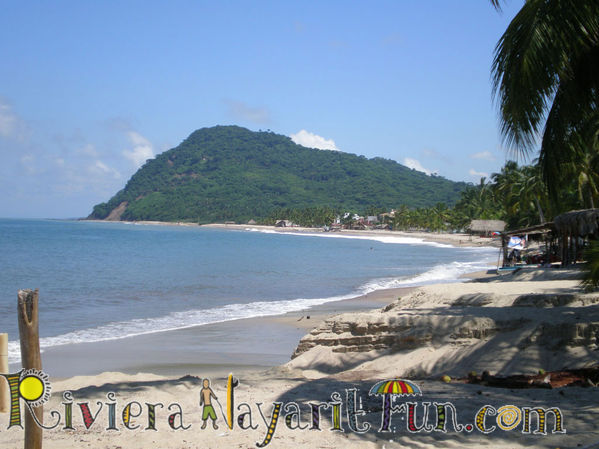 is located on the Riviera Nayarit between San Pancho, and Rincon de Guayabitos off of the 200 road.  A beautiful and authentic Mexican pueblo with clean pristine beach
es, and an estuary at the north end of the beach make Lo de Marcos quite special.
The fishing tournament is being put on by the Club de Pesca de Orilla Surf Fishing Tepic A. C. on the 26th and 27th of October this year.
The entry fee is 200 pesos and includes a shirt to the first 100 registrants.
Pretty much whatever bites for the largest fish, all fishing is from the beach.  Bait is not allowed!
Last year the prizes were 5000 peso and fishing rods.
It starts at 2sm on October 26th. Up and out early!!!  The deadline for registration is 10 seconds before it starts.  Women are encouraged to participate.  Also, if you need a rod and reel, stop by
Coco Loco Sports &
Outdoors located on Main Street in Lo de Marcos, who are also helping to promote this event.  If you need a rod stop on by to talk to Lisa or Cory.
They have all kinds of equipment for sale and rental! You can contact them on their facebook page.


For more information on this Riviera Nayarit Surf Fishing event,  please call (311) 132-7352 or (311) 122-9141.