Cinco De Mayo
Happy Cinco de Mayo Riviera Nayairt Mexico! Its another beautiful day on the Riviera Nayarit.
Even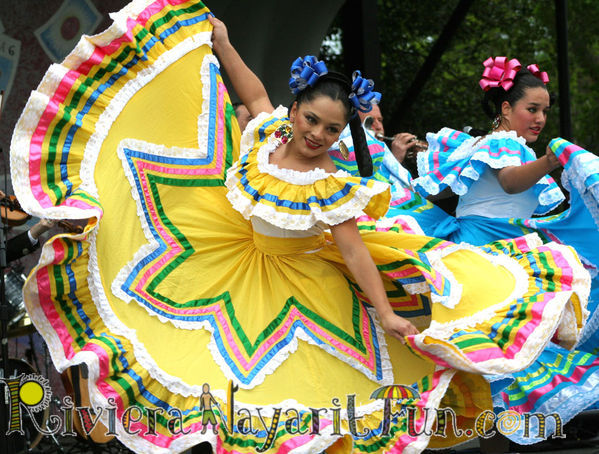 though this day is not Mexico's Independence Day, which is actually on September 16th, this day is more celebrated nationwide in the United States,  and it celebrates the Mexican heritage and pride and to commemorate the cause of freedom and democracy during the first years of the American Civil War as well as celebrating regionally in Mexico, primarily in the state of Puebla. There the holiday is called El Dia de la Batalia de Puebla, which means The Day of the Battle of Puebla.
In the state of Puebla, the date is observed to commemorate the Mexican army's victory over the French  at the Battle of Puebla on May 5, 1862 under the leadership of General Ignacio Zaragoza Sequin.
Bucerias and Riviera Nayarit Fun in May
RivieraNayaritFun.com offers every business a Free for Life Internet Business Listing. RivieraNayaritFun.com is the "Mother"  and acts as an umbrella  for the all of the town websites, funneling traffic to the right town. There are 6 town websites so far, from AllChacala.com to AllSayulita.com, with a total of 12 when completed.  (whew! ) And, I am so very excited to tell you that the next town website is AllBucerias.com, and is being created now! It is a first come first serve basis for the free listing list.
Your free listing will go under the paid advertising with your business name and contact information. Click on this link, fill out two very easy and short forms (English and Spanish) and confirm on your email! Only a few minutes for a free listing for your rental or business!
You may also email me photos of your business for the Bucerias Photo Gallery!

to Cat@RivieraNayaritFun.com. Thanks!!
I Need Help Please!!
I would also like to put out there that I am looking for  bloggers or writers that would be interested in trading for advertising, and I am also looking for local sales staff as a paid position throughout the Riviera Nayarit. I do not normally advertise for myself on this site, but I need HELP!

I do love to blog about the businesses that  advertise, and I work hard so you can be found via blogging and linking on the Mother site (Riv-nay), blogging and linking on the town sites as well as pictures (that I tag with keywords) making for several ways to be found easily in the search engines. I also allow you to link to your websites, facebook and anything else you have created!
If you have any questions, please contact me at Cat@RivieraNayaritFun.com or you may call me at 322-728-6897. I look forward to meeting soon.
I wish you many blessings of abundance! and thank you very much for your consideration, time and energy! 

Cat Morgan

The La Cruz Sunday Market
This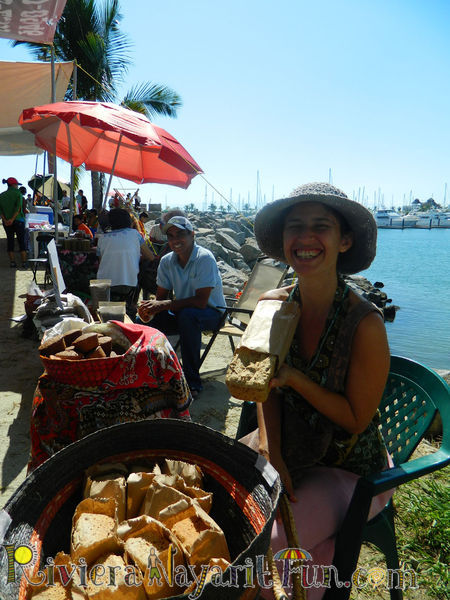 Sunday marks the last day of the La Cruz Market, so get down to La Cruz and enjoy the fresh produce and the organic delights and foods, as well as the local vendors with art and jewelry,  blankets and other fun items. Its the last chance until next season…so see you this Sunday!
Riviera Nayarit Magical Tours
The Chica Locca is a 60 foot tri-maran that is docked at the La Cruz Marina in Banderas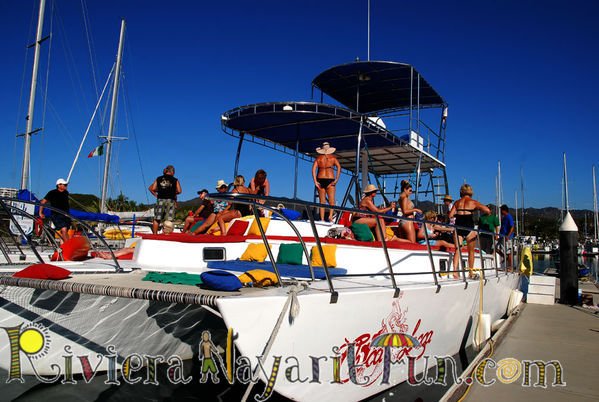 Bay. They offer all inclusive tours all year! That means that your transportation, breakfast, lunch, and a full open bar are all included, which allows you to let go of any thoughts or worries and let the Chica Locca crew handle all of the details. Come and enjoy a day on the ocean kayaking, paddle boarding and snorkeling or fishing…or all four!  It will be the best vacation day on your vacation!
The Monday Bucerias Market will run through May.
The
Bucerias Monday market will stay open and the vendors will still come if folks will come and buy! Its the way things work, so visit the Bucerias Monday Market and lets keep the market open through May by supporting the vendors!
Contemporary Local Dancer Adriana Quinto
 Adriana Quinto's new Contemporary Dance Performance "Estratégia de la Ruptura" tells talks of loneliness and love and other stories of every day life to the rock music of Pink Floyd, Beatles, Led Zeppelin, Queen, Janis Joplin and more.
Her dance company , which includes her students, present small varied dances in solo's and groups. Adriana Quinto believes that in teaching dance, one needs to allow a dancer to develop in their own ways and expressions, which allows the students to unfold and be  unique dancers with applied instruction.
Upcoming performances include:
Sunday, May 6, 9 pm, Los Arcos (selections of the entire production)
Friday, May 11, 7:30 pm, Cecatur Auditorium, Zaragoza & Matamors, El Centro (complete production)
Thursday, May 24, Los Arcos (complete production, time to be announced)
More Great Reasons to Eat at a Bucerias Restaurant!
Bucerias is a small town packed with a lot of fun and interesting things to do. The restaurants are all moving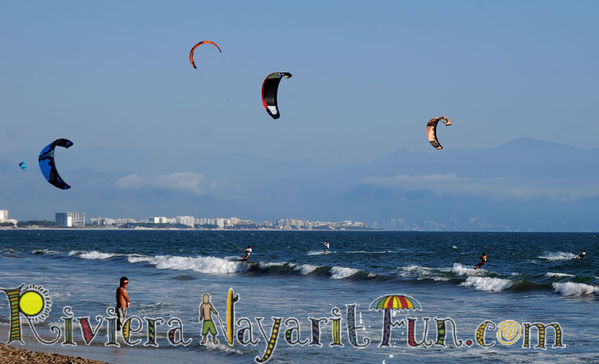 to their summer pricing and have some really great deals for the summer for food and drinks! (Marcos holding tequila at Breakers Bar on the playa)  Because of its location, Bucerias has the best of the small town feeling and Mexican culture as well being so close to Puerto Vallarta…about 25 minutes, making other activities close and convenient.  Bucerias Mexico is also becoming very well known for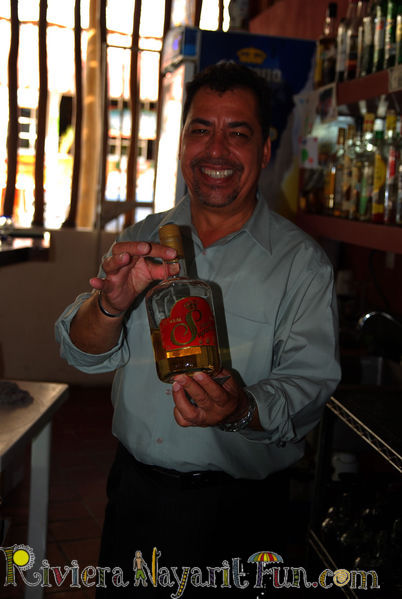 the excellent Kite Boarding due to the windy afternoons.  Great beaches for swimming and walking,  fishing, and close to the La Cruz Marina for tours, plays, musical culture and great Bucerias restaurants and bars, Bucerias Mexico has the best of all worlds on the amazing and beautiful Riviera Nayarit.
SAIYA Asian Restaurant

Saiya is offering delivery service to anyone who wants to pay the taxi driver…no other charges other than the great cuisine of course! The minimum order for take out service is 300 pesos. Or, just come on into the restaurant and pick up any order, no problem!
Saiya Restaurant also has catering service available for meetings and parties. It's nice to know they are staying open all summer long! And they have delivery! Which will come in handy in the rainy season!  Thanks Chef Emi!
So, when you feel like fresh Asian cusine, and the best Pad Thai, Chef Emi of Saiya is here to serve you right in Bucerias! You can find them at calle Hidalgo #3, Av.mexico and Av. Pacifico Bucerias Centro.
YoYo Mo Restaurant and Bar
Yoyo Mo has brought back his Summer Specials. It's back – "Loco for Locals" at Yoyo Mo's. $25.00 peso drinks – major brands! That's right! Smirnoff, Bacardi, El Jimador, Malibu, Kahlua and Oso gin for just $25 pesos every day and night. But Wait! There's more! We've dropped the price on all sizes of pizza. Get a 3 topping (that's mozzarella, pizza sauce, plus three toppings of your choice) for $60 Small, $100 Medium, $125 Large and $150 X Large. That's right! 4 people can eat for just $150 pesos! Watch the IIHL World Hockey Championships, the Euro Cup and the 2012 Summer Olympics at Yoyo Mo's.
The Drunken Duck
Summer is special at The Drunken Duck. Open Wednesday through Sunday and now licensed to serve until 2:00AM. Live music every day. Highballs are just $25 pesos – vodka, rum, gin, brandy, tequila and Kahlua. Bucket of 5 beer for $95.00. Buy a 1 liter bottle of Smirnoff, Bacardi, El Jimador or Malibu (750ml) for $500 including 6 cans of mix and ice. That's less than $25 pesos a drink for name brand products.
Check out the summer menu at The Duck. Everything is $50 pesos! Quarter pound Angus beef cheeseburger with fries, quarter pound all beef Costco hotdog with fries, our California style burritos, and everything else, for just $50 pesos.
The Drunken Duck. Eat, Drink, Party.
The Luna Lounge
The fun times in Bucerias are still happening at The Luna Lounge (Ave. Mexico #27, El Centro).
With live music on Fridays, with NO COVER CHARGE! everyone is still coming and having a great time! Come on in for some great music and dancing and check out the bar specials!
Encore Restaurant on the Beach in Bucerias
Here are some of  the Encore Summer specials at their beachfront Bucerias restaurant.
They are open all Summer long from 9am to 10pm and only closed on Tuesdays, Encore serves a great breakfast special for only 50 pesos of bacon or sausage and eggs or Huevos Rancheros for only 60 pesos! Or you may want to try their yummy Smoked Salmon and Eggs Benedict..only 90 pesos or a great Rib Eye Steak and eggs for 120 pesos.
All dinners are 20% off for the spring and summer months!
Encore presents international song stylist and jazz vocalist, Ms. Armi Grano and the fabulous Dejazz Trio on Wednesday nights from 7:30 pm. Take advantage of this show as it will only last depending on your support. Ms. Grano also sings Thursday to Sunday evenings. This is a bonus treat as most restaurants have already cut down on their live entertainment. "Dejazz Trio" is composed of Eduardo Rubio on keyboard, Danny Lopez on drums, Javier Nunez on bass. You will love their smooth jazz sound and Latin beats with their own original arrangements.
For  Reservations  please call 329-298-0140.