Bucerias Restaurants
Bucerias Restaurants and Bars vary from the fun "Cheap Taco" stands and around the corner Taco Restaurants, amazing bakeries serving up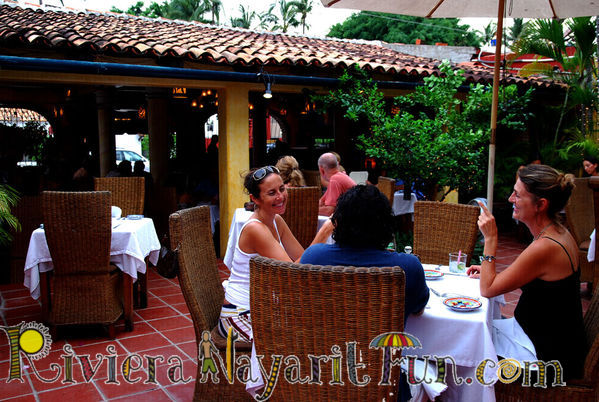 delicious breakfasts and lunches to the  Bucerias beachfront restaurants like Breakers, and bars that are always fun with a tasty margarita under the umbrella on the playa serving traditional Mexican and North American cuisine, or a Bucerias Steak Houses may be y0ur hearts delight.   The fine dining experiences with layered flavorful and fun textured meals, nice wines and  delicious desserts for a night out on the town or a special occasion. Not only the fine cuisine, but the freshly baked pizzas at Mark's are the best, and Bucerias also has
some of the best live entertainment around!
Bands vary from Latin, flutes, jazz and good ol' rock 'n' roll will get your moving, or have some fun with Karaoke.  What ever your taste buds or your taste in music are asking for you will find it at a Bucerias Restaurant.
Enjoy a delicious meal, and fun live entertainment  in Bucerias Mexico!