Matanchen Bay
Awaken to the Biodiversity of Matanchen Bay
In the northern part of the Riviera Nayarit beyond Bahia Jaltemba Bay and Chacala is Bahia Matanchen Bay on Mexico's Pacific Coast. Best known for its long surf break at Playa Las Islitas that made the Guinness Book of World Records, the bay is also a serene, peaceful area filled with incredible biodiversity, including undeveloped beaches, wetlands and mangroves, hundreds of native and migratory birds and other wildlife, most notably in the town of Singaita and along La Tovara, a fresh water spring with canals that flow from the bay into the jungle – both near San Blas.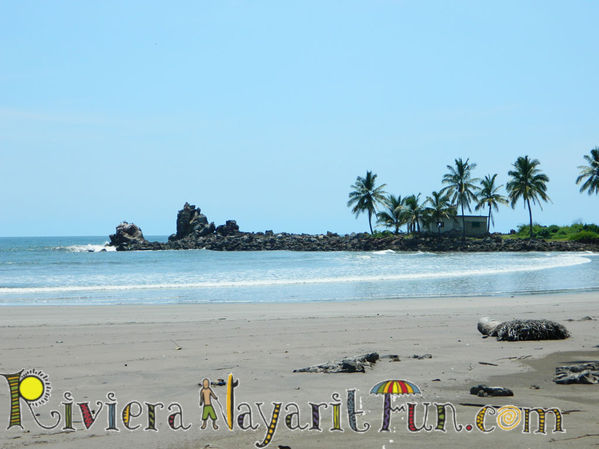 The primary towns on Bahia Matanchen Bay extend from the colonial port town of San Blas to Punta El Custodio just north of Platanitos.
As the largest town in the bay with a population of 9,000, San Blas is a charming combination of cultural history and natural wonders.  Once a significant naval base for Spanish colonists, it has the ruins of Fuerte de San Basilio, a 16th century fort and church. The historic, Aztec Mexcaltitan Island is just a 20-minute boat ride from La Batanga pier. The beautiful Islas Marias Biosphere Reserve and Isla Isabel National Park are about a 2-to-2.5-hour boat ride from town and worth visiting.  A little closer to town is La Tovara National Park, a natural spring and mangrove canals harboring incredible biodiversity. San Blas is also noted for its surfing beaches with some of the longest, tallest waves.
Just about 30 minutes south of San Blas and right next to Playa Los Cocos is the farming and fishing community and relatively new tourist development of Aticama with its 1,300 multicultural residents from Mexico, Canada, and the U.S.  Offering beautiful views of the Pacific Ocean and the Sierra Madre Occidental mountains, it is home to Playa Matanchen, the widest, sandiest beach in all of Mexico, and the nearby Arroyo Aticama, a calm, quiet stream that's nice for swimming.
Slightly northeast of San Blas is the tiny town of Singaita (also Singayta), an eoctourism paradise of about 110 residents. Surrounded by mangroves, wetlands, lagoons, estuaries thriving with wildlife and over 300 bird species, the town is ideal for birding and is home to the International Migratory Bird Festival held every year in January.  Offering guided jungle walks, boat rides, horseback riding, an orchid nursery, and Huichol and Cora Indian handicrafts, Singaita is a cultural, natural paradise.
At the south end of the Bay is the beach town of Santa Cruz de Miramar with nearly 1,500 residents and a beautiful half-mile (.8-kilometer) long beach.  El Salto, a group of four waterfalls of varying heights is only 5 miles (8 kilometers) from town where local tour guides will take you or offer horseback riding tours as an alternative.
Take an ecotourism adventure on your next Mexico vacation by exlporing the fascinating ecosystems of Matanchen Bay in northern Riviera Nayarit.