Punta de Mita
Punta Mita is about 45 minutes north west of Puerto Vallarta, located on the Riviera Nayarit between Bucerias and Sayulita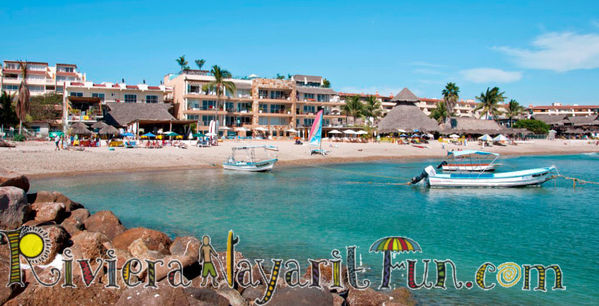 in the beautiful country of Mexico.
There are two roads leading to Punta de Mita. One is the back way out of Sayulita, with a short 10 minuted drive on mostly new roads, it is easy to get down to Punta de Mita from Sayulita, and the other main road, which is a bit more winding and a more direct way to Puerto Vallarta is from Bucerias and through La Cruz, which from Punta Mita is about 50 minutes from the Puerto Vallarta airport.
Punta de Mita is the place where beautiful vacations in the tropics can come true. Volcanic rock natural formations flowed into this area of the bay giving it a exotic feel. Beautiful sandy beaches with spectacular blue waters, along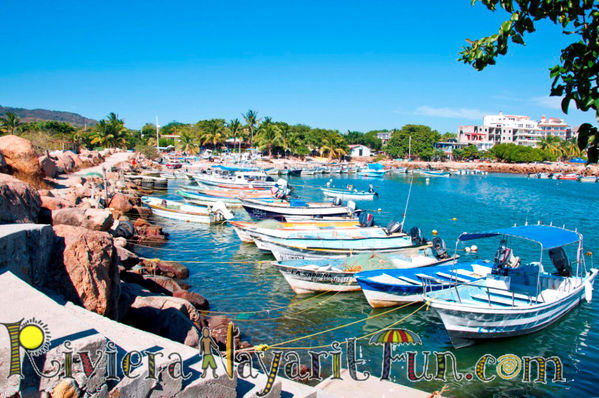 with a wide range of activities, make Punta de Mita a first class vacation destination. Punta de Mita is characterized by outdoor palapa restaurants, colorful buildings, and a variety of shopping. Combine this with the heart centered people of Mexico and you come up with a very authentic flavor of Mexico yesterday.
Because Punta de Mita is so amazing in its natural  beauty and peaceful atmosphere, as well as the offerings of luxurious hotels, including the Four Seasons Hotel, Punta de Mita has become a destination in which celebrities can feel safe seeking tranquility and privacy.
There is a beautiful marina here in Punta de Mita, with the beaches located to the north. Renting a panga boat
for a day of fishing or scuba, or as a great tour boat ride, is a great way to enjoy the ocean. Or, you may want to snorkel above reefs that are right off of the beaches. There is also horseback riding, kayaking, beach volleyball, golf and tennis.
And, let us not forget about surfing! When you are tire of the endless crowds covering the waves in Sayulita, there is also an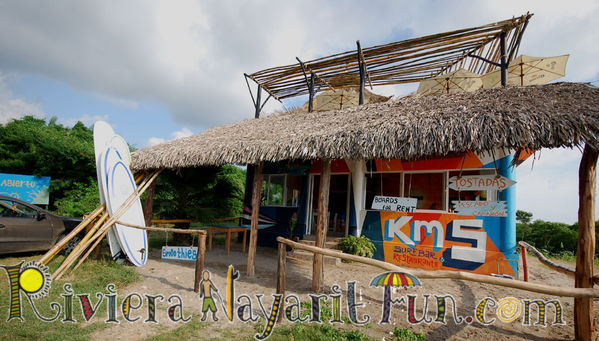 endless wave in Punta de Mita "Burro's". If you are headed that way from Sayulita, you will also want to stop at the only authenitc Surf Bar around…the Km 5 Surf Bar and Restaurant. Its where all of the surfers hang out for beers and good food, with sand on the floor and what looks like a surfers shack,  you and your friends will  and share surfer stories from the day and you will make new friends for life!
You can also stop by for a freshly made protein smoothie that will help your endurance throughout the day, and they also have board rentals for your convenience.
There are also the type of surfers that stand on their boards and paddle here in Punta de Mita, and all over the Riviera Nayarit, and its easier than surfing..SUP…for Stand Up and Paddle. Give it a try!
Accommodations for rentals are greatly varied, depending on what your needs are. There are 5 star hotels including hotels like the Four Seasons Hotel, as well as condos, bungalows, houses, R.V. parks and B&B's.  There are 
many beachfront vacation rentals, restaurants and bars where you can sit and relax sipping on a frosty margarita looking out over the beautiful blue ocean.
So, if you are looking for a destination that is a bit off of the beaten path and with the authentic flavors of Mexico, then Punta de Mita is it.
Come visit us in the Riviera Nayarit for your dream vacation in Punta de Mita,  and you will have the vacation that you have always envisioned.