Great Place to Eat on the Riviera Nayarit
Finding the  perfect place to eat on the Riviera Nayarit is easy, as there are so many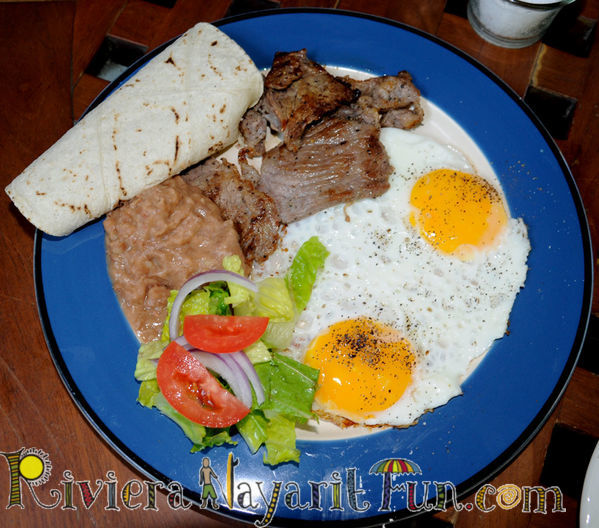 Riviera Nayarit restaurants to choose from! Most restaurants offer live music to complement your meal.
Here are some that may tickle your fancy for this Mother's Day weekend, or any time on your Riviera Nayarit vacation.
Bucerias
Bucerias has many fine restaurants, but this weekend, Sandrina's Restaurant and Boutique are serving up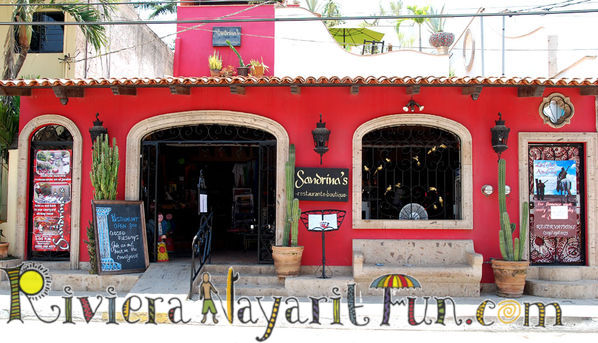 something very special, along with their delicious Mediterranean and Greek specialties.
The Blond Gypsies (Latcho and Andrea) will be performing their amazing music on Sunday, May 13th.
It is really incredible music and fun entertainment that you will want to be a part of!
About Latcho & Andrea
Latcho & Andrea are European recording artist's that perform Gipsy Rumba & Flamenco Guitar music, and have recorded eight albums and a DVD chronicling their career.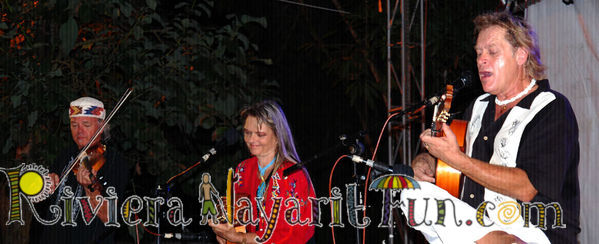 Having performed internationally, their wild, untamed Gipsy style has been compared to The Gipsy Kings, Ottmar Liebert, Jesse Cook, Manitas De Plata and Willie & Lobo.
Currently living in Puerto Vallarta , Mexico and considered as a world class entertainment in the area, Latcho & Andrea perform in upscale restaurants and private events.
Their gypsy music comes from the soul, goes to the heart.
Latcho & Andrea are available for events and you can check out their website here.
Sayulita
One of the most romantic Sayulita restaurants  is O Restaurant. It is the perfect place for your Mother's Day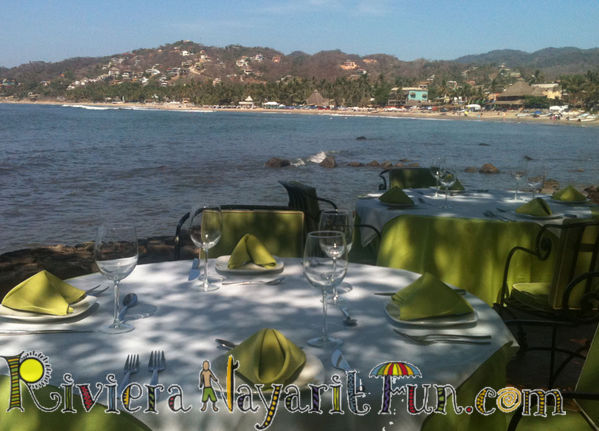 weekend as they are serving up a great Mexican or American breakfast along with great selections for lunch or dinner. O Restaurant is located at the south end of the beach, and the tables are ocean side, creating a very romantic setting.  Pricing will surprise you as they are very reasonable!
O Restaurant also specializes in weddings, parties and celebrations of all kinds!
Call for your reservation today. Walk-ins are also welcome at O Restaurant.
San Pancho
Its fun to try something different from the usual Mexican cuisine, and the San Pancho restaurant The Blue Pig BBQ & Blues has the tangy yummy BBQ sauce that keeps you
coming back for more!
The Blue Pig has a good variety on their menu, from really tasty blue cheese burgers (really good and huge!), bacon wrapped jumbo shrimps, BBQ chicken, pork and great tasting ribs  making The Blue Pig a must try in San Pancho Mexico. Their side dishes of carrot salad, potato salad and beans are fresh and tasty.  They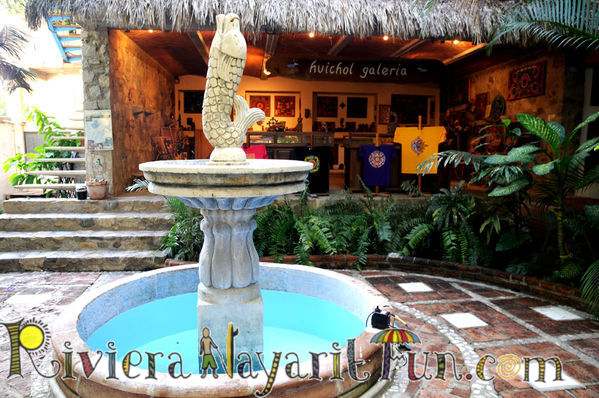 also have Panini's Bakery create their special items for desserts!
The Blue Pig BBQ & Blues also has a full bar, and the "Blues" doesn't stand for nothing….as they have live music every day they are open, which is Thursday through Sunday in the summer season.
Bring all of your friends for a great time at The Blue Pig BBQ & Blues San Pancho restaurant!
Lo de Marcos
Did someone say Italian? Luna Ristorante Italiano, a Lo de Marcos restaurant located on main street on the south side has incredible Italian cuisine. From tasty Lasagna, pasta dishes,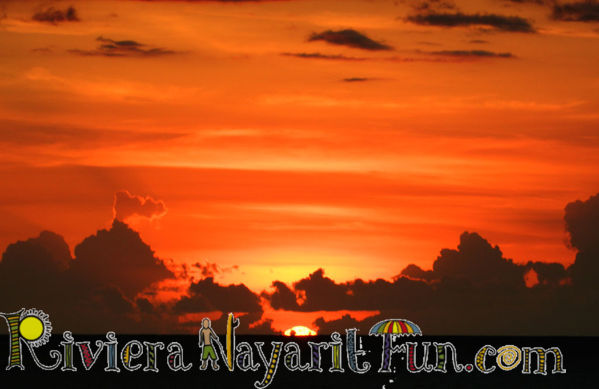 salads and great pizza, Luna Ristorante  has a little bit of everything made with the freshest ingredients that will please your palate!
You may bring your own bottle of wine for a small corking fee as well! Enjoy the quiet town of Lo de Marcos, the amazing sunsets and try the delightful Italinan cuisine at Luna Ristorante Italiano  Enjoy!
Rincon de Guayabitos
Vista Guayabitos Restaurant sits above the town on the south end of the beach overlooking the ocean, the town and the islands, creating an amazingly romantic setting that you will want to take your special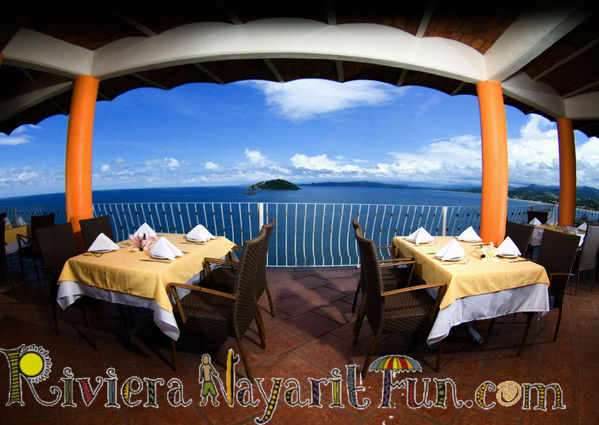 someone for a fine dining experience this weekend.
The menu serves up a delicious variety of dishes, including Grilled Wood Smoked Mahi Mahi, served with cilantro rice, grilled onions and a fresh tropical salad, or you may want to try the incredible Portuguese style bacon wrapped shrimp in a port sauce, cilantro rice and a fresh tropical salad. With a professional staff, a large menu of the freshest and finest foods and the a romantic ambiance you want with a up-scale dinner,  Vista Guayabitos Restaurant is the place to call for your dinner reservation.
La Penita
Most places have closed down for the summer months, but one place that stays open all year is La Penita restaurant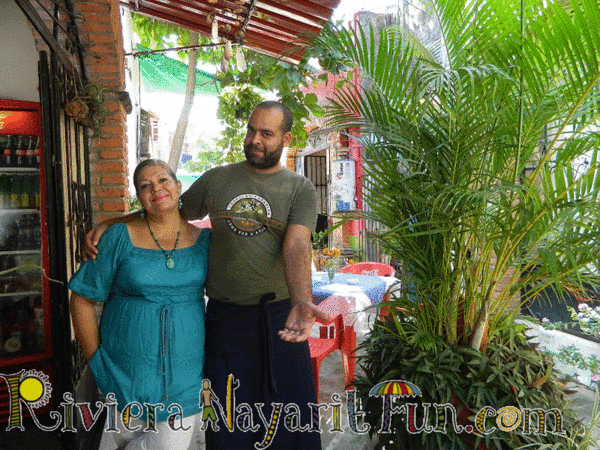 El Rincon Del Arabe which serves a really nice variety of delicious cuisine. The Arabe Restaurant is family owned and operated and Lucy and Haitham Dleusi  who create a great space and tasty food!  They also have really affordable pricing and a lovely garden setting.  They are located just past the end of the main avenida on the left. Enjoy a tasty dinner with friends and loved ones at the El Rincon Del Arabe La Penita restaurant on the amazing Riviera Nayarit.
Chacala
Chacala restaurant Chacmool Cafe is open all year and has a great variety of good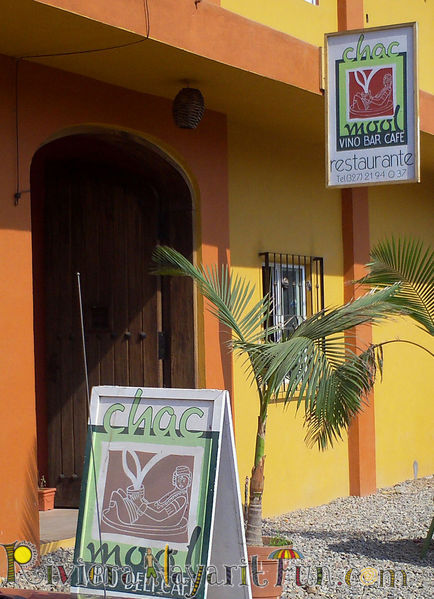 things to eat like burgers, pizza, fresh catch of the day, soups and salads and more! They also have WiFi for your internet needs. They are open for breakfast, lunch and dinner, so when you are visiting Chacala Mexico for your vacation, or if you want to venture out and get a beach to yourself, come to beautiful Chacala on the incredible Riviera Nayarit and stop in at Chacmool Cafe!