Bucerias Mexico Home Furnishings
& Katrina Collection
North of the river and the kissing bridge in Bucerias Mexico is where many of the  Bucerias Art Galleries are located. One of the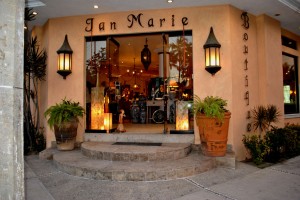 first large and new buildings to be created back in 2008 on Lazaro Cardenas is the Jan Marie Boutique building.  Jan states, "It was an exciting time in 2008 when we designed the building to house the new Jan Marie Boutique Gallery. As it was on the busy corner across from Mark's Bar & Grill we wanted to create an attractive building that would shine on Lazaro Cardenas and give Bucerias an elegant touch."
Presently, in 2014, Jan Marie Boutique in Bucerias Mexico has grown into a beautiful Bucerias Home Furnishings and Antiques collector's dream. Everything from beautiful larger pieces of home furnishings to all of the fun home accessories to create beauty and grace  in your home or Bucerias rental unit with style and an elegance.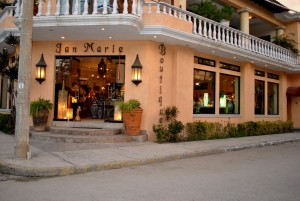 This season in Bucerias Mexico, Jan Marie Boutique has a very nice collection of Katrina dolls and Dia di Los Muertos tableware just in time for the holiday. These will make a terrific splash on your dining room table, or a Katrina doll as a collectible gift for yourself or a friend.  They really are fun all year around!
Dia de Los Muertos and Catrina's History
La Calavera Catrina (Dapper Skeleton, or Elegant Skull) is a 1910-1913 zinc etching by famous Mexican print maker, cartoon illustrator and Lithographer, Jose Guadalupe Posada. The image depicts a female skeleton dressed only in a hat befitting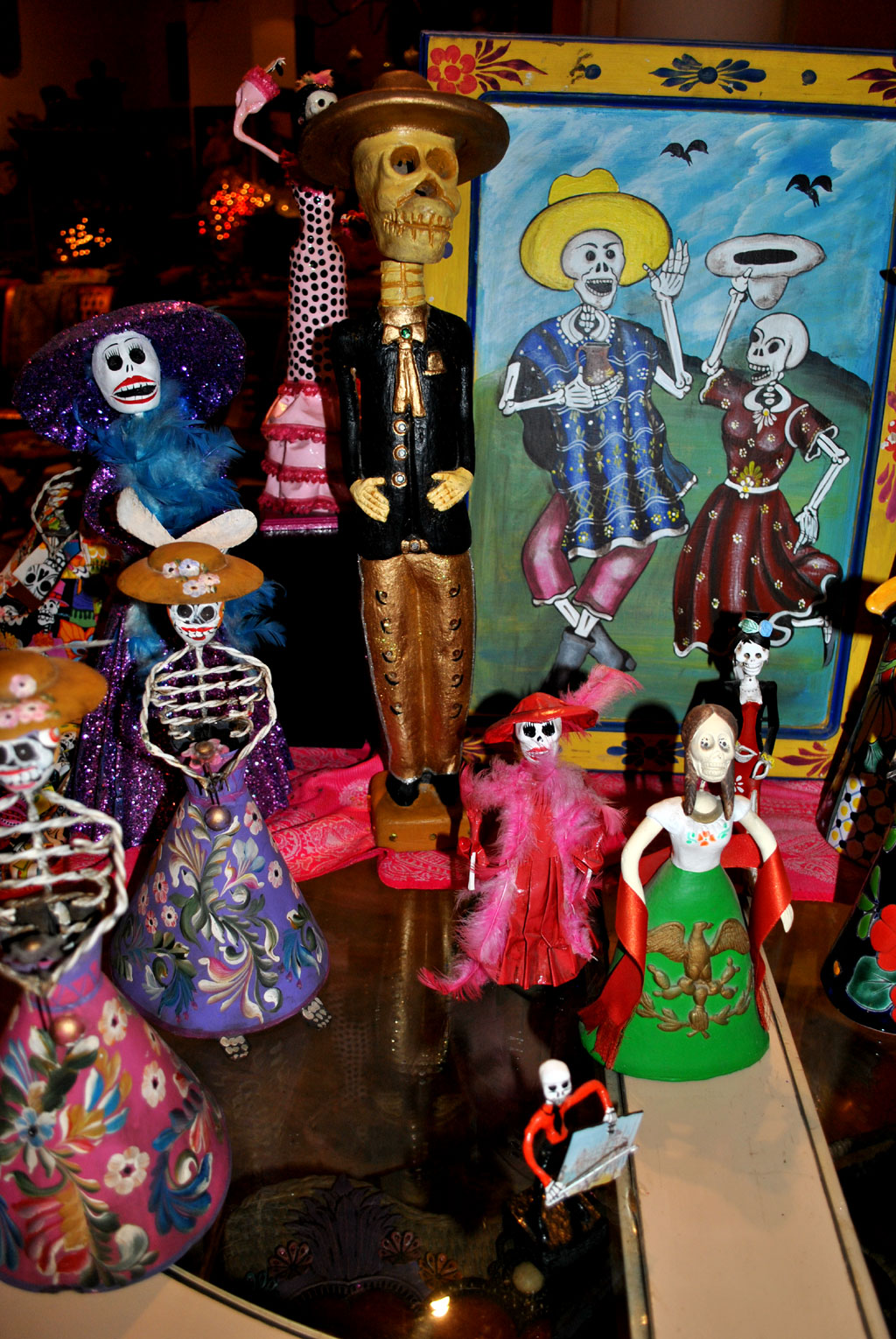 the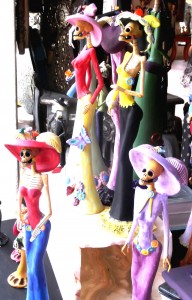 upper class outfit of a European of her time. She is offered as a satirical portrait of those Mexican natives who, Posada felt, were aspiring to adopt European aristocratic traditions in the pre-revolutionary era. While the original work by Posada introduced the character the popularity of the La Catrina as well as her name is derived from the work by Mexican artist Diego Rivera in his famous 1948 work sueno de una tarde dominical en la Alameda (dream of a Sunday afternoon along Central Alameda).
La Catrina has become the referential image of Death in Mexico, it is common to see her embodied as part of the celebrations of Day of the Dead throughout the country; she has become a motive for the creation of handcrafts made from clay or other materials, her representations may vary, as well as the hat.  In Bucerias Mexico, Jan Marie Boutique has a lovely selection of Katrina's this season.  
Jan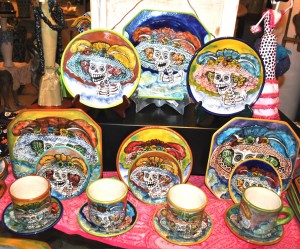 travels throughout Mexico  every year to shop for unique and one of a kind art pieces. The entire art selection at Jan Marie Boutique comes from Mexico artists. The Bucerias home accessories, such as beautiful colored lighting ascents, smaller sculptures (and full sized sculptures as well) hand blown glass ware and a variety of table ware, and so many other things of beauty that will make a statement in your home.

Click HERE to view more of the Jan Marie Boutique Gallery.