North Banderas Bay Semana Santa FUN!
Everyone on the North Banderas Bay / Riviera Nayarit area is shifting into the "end of the season" energy as we head into the last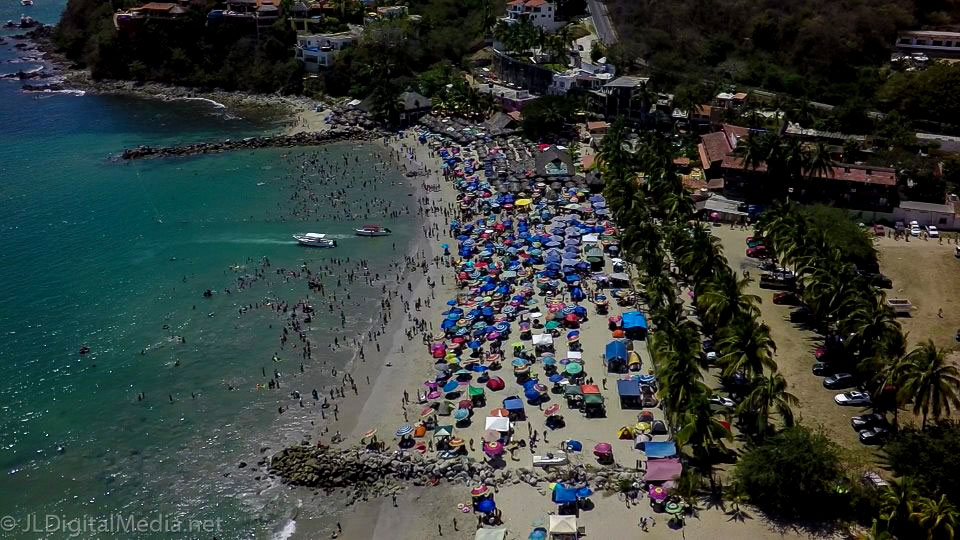 week of Semana Santa. Semana Santa does take its toll in the pueblos and beaches and folks are in clean-up gear already! Lend a helping hand if you can. The government knows how many people come to the playa. WHY they don't provide more trash cans is beyond me! One thing I have noticed is that there are not any firecrackers / M80's going off this year, which is a huge change as usually they go off for all occasions. The La Cruz Playa La Manzanilla is in full swing! (gracias John Pounder) This is the last weekend and it's all over!
The end of the season is more realized for me with the "EMPTY THE FRIDGES PARTY" which is the last night of business for the season at Luna Lounge. Their party will be on Monday, April 4th, as they serve up what I think is the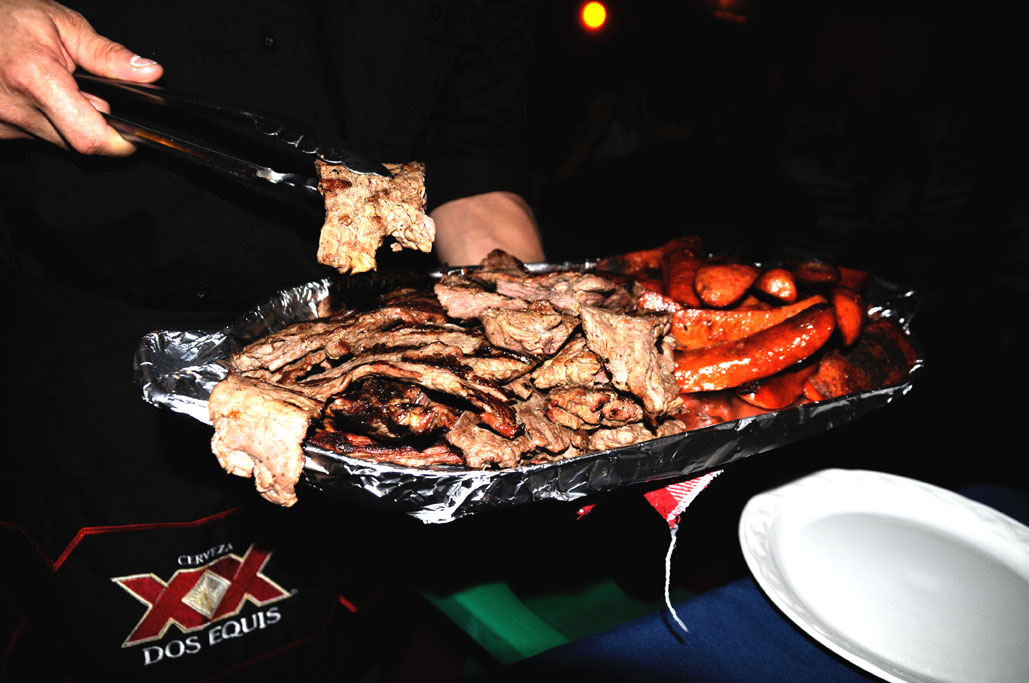 BEST BBQ around, beginning at 6:30 until all of their food has run out.  All you can eat Arrachera Steak, Garlic and Cilantro Chicken, BBQ Ribs and Spanish Chorizo, and the delicious homemade salads that Simon makes, all for only 195 pesos; along with drink specials and live music. And, as usual…you KNOW they will have some special surprise guests! No reservations necessary…just come on down to the Luna Lounge, AV. Mexico #27, Kitty-corner from Esquina 22 Bar and Lounge who is also moving to a lighter schedule, but will be remaining open for the summer season. YEAAA! They have AC! Beginning March 27th until October 1st they will be closed on Sundays. Right now live music abounds on Wednesday and Thursdays, and also on every week day they have a bar special from 3-11pm for only 30 pesos. I am fortunate to be friends with Alain and Arturo, and it was their 17th Anniversary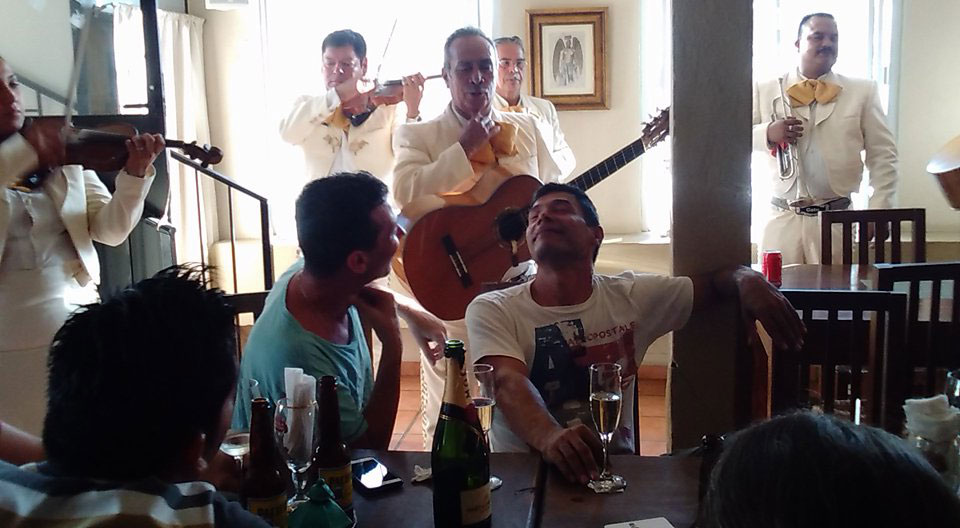 together last week! Alain surprised Arturo with a full on Mariachi Band, much to Aruturo's delight! What a fun celebration of love!  I also stopped by Esquina 22 the other night after a day hike with friends at the Alta Vista Petroglyphs; one of my favorite jungle hikes. The "keepers" of the trails have been doing an excellent job of keeping it very clean of trash and foliage. The traffic was very backed up on the way home due to an accident in La Penita, as the 200 road is still only a 2 lane hwy. So, we took the back roads towards the hot pots..what an adventure! Ready for refreshments, stopping in at Esquina was perfect afterwards for their 2×1 happy hour…The margaritas are EXCELLENT!..Along with that Cheese Burger! yumm
MORE New News around the North Banderas Bay….
I read that a paramedic of Proteccion Civil Nayarit used the only Epipen they have (donated several months ago) at the Bucerias beach for a fellow who had an allergic reaction to a bee sting. The paramedics would appreciate any donations of medical supplies, like Epipens, as they have no funds to buy them. Please email sokitx@aol.com for assistance to get the supplies to them.
Breakers Beach Club in Bucerias still has live music going on as well.  Enlace Trio is performing on the beach every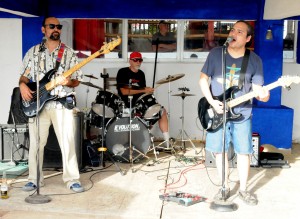 Monday from 4-7, and Wednesday nights are Adrianna and the "Whats Up" band performing from 6-9. They also have "3 to Rock" on Sundays from 3-6. FUN ON THE BUCERIAS PLAYA!! Their cook "Christian" this season is also rockin' it in the kitchen! Check out the whole Red Snapper…delicious!
Music abounds …and on my journey I met my friend Jess for dinner at Falconi's Pizza in La Cruz, where R&R (Randy and Russell) Hardly Strictly Blues band happened to be playing! The place was packed except for one table as if it was just waiting for us! R&RHSB band features Randy Wilson on vocals, lead and rhythm guitar, Russell Cresto on vocals and harmonica and guest Dave Kimes on lead guitar. I must say I thought not having a drummer was great for a small venue; the music sounded great and you could still have a conversation. Falconi's Pizza has some of the BEST Alfredo pasta around, which is what I ordered, along with a fresh green salad; Very nice! My friend ordered the Calzone..which was muy grande!..all so delicious. I really LOVE their pizza sauce and dough; all
with good pricing.  It's fun to share and so we did. They also offer a full bar.  The R&R Hardly Strictly Blues band will be playing again (with Dave) this Saturday, April 2nd, beginning at 6:30, and probably for a couple more Saturdays after that, so get in there and enjoy! Randy Wilson is an amazing musician and will also be playing solo acoustic guitar on Philo's on March 30th and April 13th.  What FUN music and delicious food in La Cruz with my good friend Jess! Falconi's Pizza is located on Sierra Ave between Delfin and Pez Vela in La Cruz.
Amanditas Bay Curry in Bucerias had such a successful event when Raoul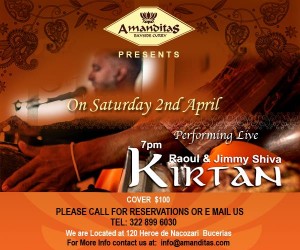 and Jimmy Shiva came to play Kirtan music that Amanda has invited them back for more! Enjoy a delicious Indian fest and the inspirational music of Raoul and Jimmy Shiva. 100 pesos cover, music starts at 7pm. Call 322 889 6030 for more information or to make a reservation. They are located on the east lateral just south of the Sandander Bank; Heroe de Nacorzari 120.
I LOVE HER CURRY!!! And have definitely caught the "Curry Craze!"

Black Forest Restaurant in La Cruz will be ending their lunches for the summers and will be open again from Sunday through Friday from 5 pm to 10 pm.  Saturdays is their time to relax! Opening for lunch was a new thing for them this season and they thank everyone for coming in. The Blond Gypsies with Latcho and Andrea will be playing April 1st and reservations are definitely recommended!
Join in on the campaign to reduce waste! This is sooo awesome!
For years the folks at the Black Forest Restaurant have used the polystyrene food containers for their guests who like to take out their food or part of it. Unfortunately, all plastics have polystyrene which is non-biodegradable. This means that "the remnants of your takeout will be chilling on planet Earth for up to 500 years from now and its chemical components will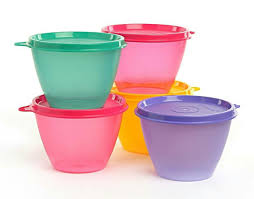 still clog the eco-system. Polystyrene's bulky eternity accounts for one-quarter of our landfill waste." This plastic also ends up in our oceans polluting the environment there. Andrea continues to state, "As business owners, parents and citizens of our beautiful Bahía de Banderas we would like to be socially and environmentally responsible and therefore we would like to ask you to join us in our campaign." So take note everyone! Our choices are very powerful and every choice counts. Say no to unnecessary packaging where ever you shop! The Black Forest folks would ask that you "Bring your own reusable's (BYOR). You can bring your own containers or your own bag. We can provide you with reusable, microwaveable containers for an additional fee of 10 Pesos. Enjoy your food, save your money, improve your health and help our planet!" Why not do this everywhere you go? Bring your own "to go" containers. REUSE, RENEW, RECYCLE, REDUCE and RESPECT OUR PLANET! Together we can RAISE AWARENESS and create big changes in the waste we create on a daily basis. THANK YOU EVERYONE!
Follow the Route of the Mezcal
Another fun event coming our way! Several restaurants around the Banderas Bay are excited and proud to introduce you to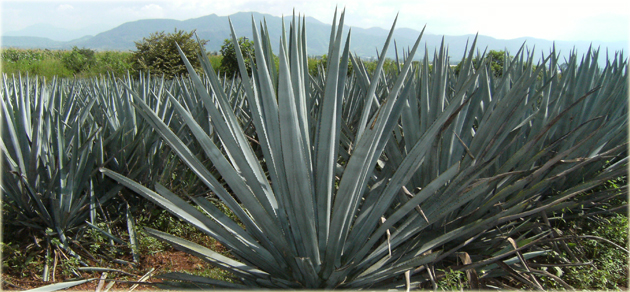 the traditional Mexican beverage by celebrating with the "Semana del Mezcal" from April 15th to April 27th. Each day a different restaurant will offer a 3 course menu which will include a paring of Mezcal for each course. During your enjoyment the "Master Mexcalier, Esteban Serrano" will explain the different types of Mezcal, the distillation process and answer any questions you may have. You may enjoy the "Semana del Mezcal" at the Black Forest Restaurant in La Cruz on Thursday, April 21st, beginning at 6:30pm. The price per person is 399 pesos. Get your tickets while they last!
Thanks for tuning in ..and always if you have any questions please email me at Cat@RivieraNayaritFun.com or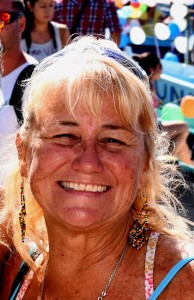 Cat@NewEnergyConscioiusness.com . Check out the calendars on allLaCruz.com and allBucerias.com and our Riviera Nayarit Fun FB page for the latest changes and fun events and fundraisers.  As a final note..remember your thought creates! Just like a baking a cake..watch the ingredients that go into your creating! MORE on that LATER! What ever you end up doing, please HAVE FUN on the North Banderas Bay on the Riviera Nayarit! AHO!
Fun abounds on the North Banderas Bay on the Riviera Nayarit in Mexico!