Riviera Nayarit Kite Surfing Competition
The most challenging of water sports, Kite Surfing has become very popular, as it takes riders across the waves, combining windsurfing, surfing and parachutes along with a very strong and agile body makes it a very extreme water sport on the Riviera Nayarit in Mexico this year. The competition starts on Saturday, March 10th through March 17th with the minimum of four races each day. The judging with be held with the  International Kiteboarding Association regulations.
The competition begins at Huanacaxtle to Bucerias. The International Kite Surfing competition will take place from Sunday, March 11 to Saturday March 17th.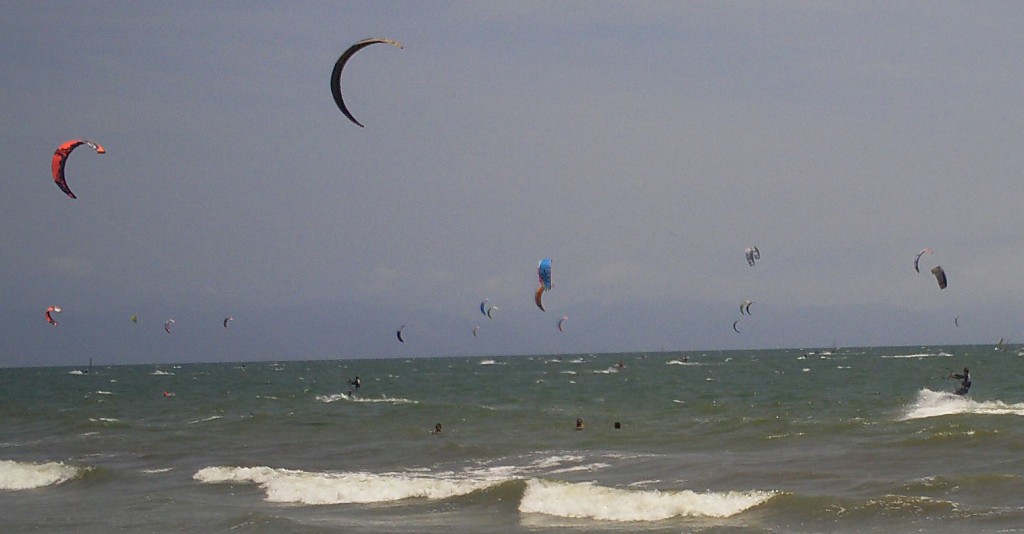 The Kite Surfing competition is big this year, with an expected 50 competitors coming from over 10 different countries. Word has it that the World Champion Sean Farley Gomez, 2010 World Champion Adam Koch and 2011 World Champion Johnny Heineken will be competing this year as well.
The best place to view the racing is Bucerias, where there is plenty of room on the beach to take some great photos and have some fun watching the event.