La Penita de Jaltemba
The small beach town of La Penita de Jaltemba in Bahia Jaltemba Bay is a perfect example of authentic Mexico.  This practical, down-to-earth fishing town is bustling with activity and a population of over 7,000 friendly people, always willing to lend a hand. Located about 30 minutes north of Sayulita on Highway 200, along the Riviera Nayarit, La Penita is an RV traveler's dream with several RV parks and affordable vacation rentals, such as charming Bed & Breakfasts and small hotels.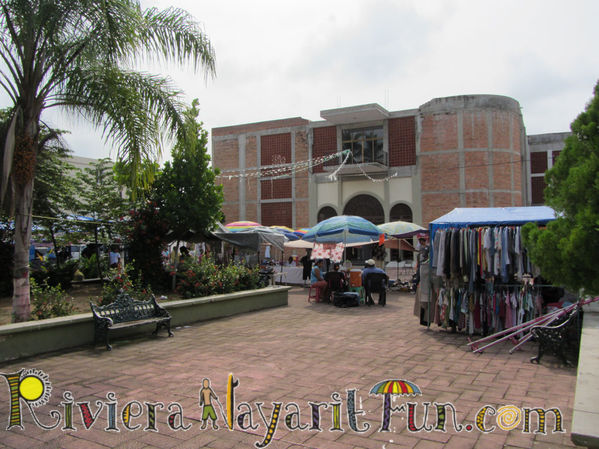 Before it became a tourist town, years ago in 1938, a 7,700 hectare parcel of land was established by the government as the Ejido de La Peñita (communal land shared by the community) consisting 154 ejido members.  In 1958, an additional 4,948 hectares and 49 members were added to the ejido, although some residents already had their own small fields of beans, corn, chiles, and tomatoes. Before the ocean's abundant fish supply at Playa La Penita beach was identified as a source of fishing income, the area had – and still has – plentiful fruit orchards of pineapples, bananas, mangos and other native fruits.
Several years later, in 1963, Highway 200 was built which improved access between Bahia Jaltemba Bay, Compostela, Puerto Vallarta, and all the towns in between. Today, La Penita is the primary service town for the neighboring tourist town of Rincon de Guayabitos to the south, providing practical services, such as banks, grocery and vegetable markets, public utilities, the post office and library.  In fact, the two towns are so close that there's a convenient shuttle service (Rincón – La Peñita – Rincón) between the two towns at the corner of La Avenida and Highway 200 in La Penita.
The busy but short main avenue is delightfully presented with palm trees and benches in a center median where people visit while going about their business.  This is the place to find almost anything, from food markets, furniture shops, clothing and shoe stores to tourist shops, street vendors, restaurants and bars.   At the end of La Avenida to the left is a charming town square (zócalo) with a nice church, large shade trees, and benches.  This is also the entry point to La Penita's popular tianguis (open-air market) held every Thursday morning until 2:00 p.m. with vendors selling traditional Mexican arts and crafts, clothes, shoes, food, vegetables, housewares, hardware, and much more.
This active little town is filled with passionate people that support its development and is the hub of two main service clubs in the area:
Jaltemba Bay Rotary Club (Club Rotario), a business organization that supports ethical business practices.
Los Amigos de La Penita, a community service organization that advocates for town residents and those in nearby communities.
If you visit or stay long enough, the rustic, historic beach town of La Penita will win your heart!