Lo de Marcos
Enjoy the Mexican Riviera in Lo de Marcos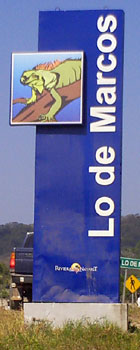 The western coast of Mexico is often known as the Mexican Riviera. Vacation towns like Acapulco and Puerto Vallarta have made the area known the world over and little towns like Lo de Marcos have been able to draw in visitors who are looking for a more authentic experience when vacationing in Mexico.
Until the late Sixties and early Seventies, Lo de Marcos was essentially swampland dotted with the occasional palm grove harvesting coconuts and processing the oils. Early settlers fished the abundant waters and hunted alligators in the bogs to sustain themselves.
The coastal areas of Nayarit were very sparsely populated with little or no modern amenities like electricity or reliable roads until, as so often is the case, Hollywood arrived and virtually overnight Lo de Marcos and the Mexican Riviera became a popular hideaway for the rich and famous. Gradually, infrastructure was added and tourism supplanted agriculture as the driving economic force of the area and for forty years now the locals have been hard at work earning the vacation dollars of thousands of visitors each year.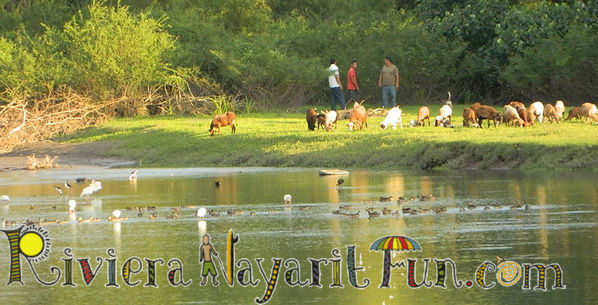 Lo de Marcos has an official population of fewer than 3,000 people, so it is not the splashy and polished scene found further south in Puerto Vallarta. What it is, is a genuinely Mexican town on the coast – meaning a very casual atmosphere and authentic foods and customs that can be hard to find in the big tourist spots. It is rural Mexico with enough amenities to make a stay comfortable yet unadulterated enough to allow visitors to feel they are relatively disconnected from society.
Retirees and long-term vacationers love Lo de Marcos for its half dozen Mexico RV Parks parks that are located adjacent to the area's wide, pristine beaches. Large contingents of American as well as Canadian visitors come back each winter without fail.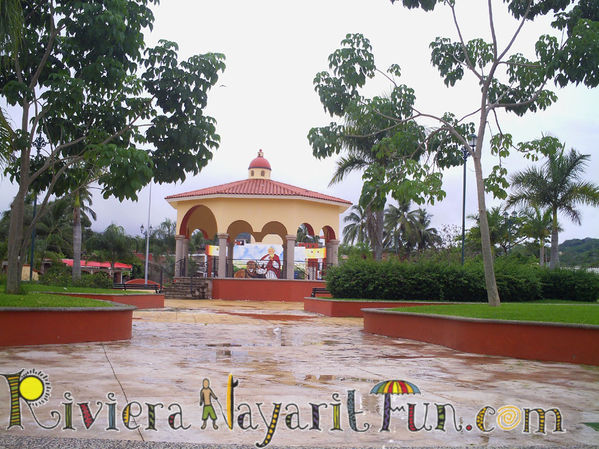 Lo de Marcos is less than an hour north of Puerto Vallarta with ample transportation options along Highway 200. Taxis out of Puerto Vallarta airport can be expensive, but a walk across the street will find taxis at a much cheaper rate. The town is just barely over one square mile, so a light stroll is all it takes to get to virtually any of the local restaurants and bars serving fresh seafood and authentic Mexican fare. Its location on the Riviera Nayarit makes Lo de Marcos a perfect spot from which to head out of on sightseeing tours of the other coastal villages just minutes away.