Bucerias Eyelash Extensions know NO Gender
Bucerias Eyelash Extensions know NO Gender at Whip Lashed in Banderas Bay  in Bucerias Mexico. Eyelash Extensions are for everyone!! "Lashes know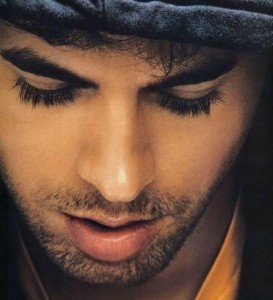 no gender", says owner Mindy Colliss of Whip Lashed in Banderas Bay located in Bucerias, Nayarit Mexico.
Eyelash Extensions for Men
Canadian trained Lash Artist, Mindy Colliss caters to both women and men. Many men wear eyelash extensions, both heterosexual and of the LGBT Community They usually choose very soft and natural lashes, therefor no one knows they have extensions; people just assume they were born with gorgeous lashes. Regardless of gender, Mindy says finding the natural look is becoming more popular. Everyone loves to compliment the windows to their soul.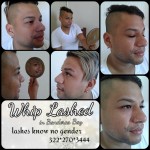 Eyelash extensions come in all shapes, styles and levels of drama…
Just like people! Choose soft and natural, a bit of curl and length, all the way to super dramatic. Eyelash Extensions are perfect for performers. Whip Lashed in Banderas Bay is located in a discreet location in Bucerias, Nayarit. A safe and comfortable place with AC for her clients and anonymity is assured. Photos are only taken and posted with the clients consent. Whip Lashed in Banderas Bay in for Bucerias eyelash extensions know NO Gender!
Centrally located in Bucerias on the Banderas Bay, Whip Lashed In Banderas Bay is easily accessible to those in Puerto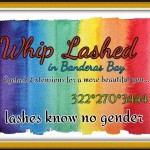 Vallarta, Nuevo Vallarta, Sayulita and Punta de Mita eyelash extensions.
Mindy of Whip Lashed in Banderas Bay would like to welcome the Puerto Vallarta LGBT and Banderas Bay gay communities. Find Whip Lashed in Banderas Bay on FBook or you may also call 52-322-728-6897 for an appointment.
Bay LGBT Banderas Bay communities can feel confident to contact her for all Eyelash Extension needs.
Lashes know NO gender!
Bucerias Eyelash Extensions know NO Gender at
Whip Lashed in Banderas Bay on the Banderas Bay.