Playa Destiladeras, Riviera Nayarit Beach
Three miles northwest of Bucerias in Punta de Mita is the gorgeous Riviera Nayarit beach of Playa Destiladeras and the Nahui development.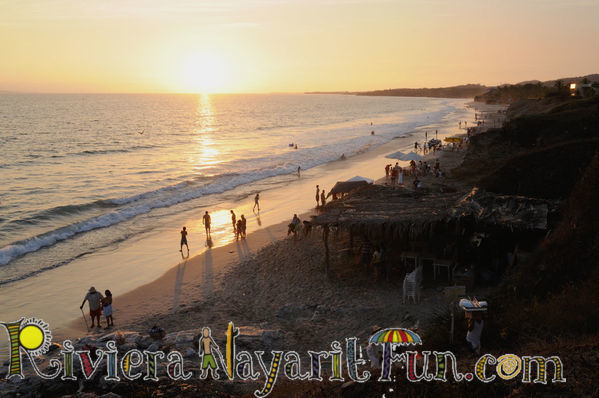 Rated among the top 100 most beautiful beaches in the world, this long white sand beach happens to be a family favorite with surfing on the west end of the playa and boogie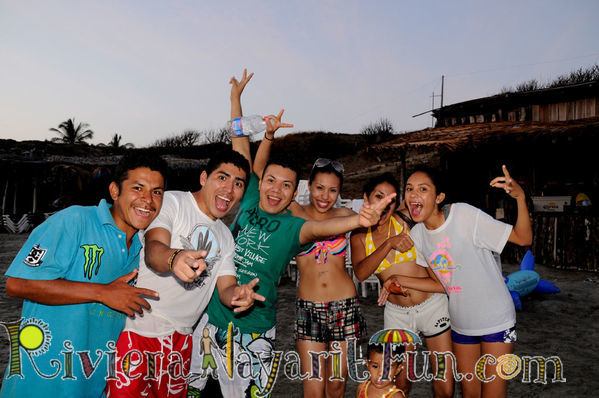 board hot spot.  With swells reaching 8-12 feet (2.5-3.5 meters) most of the year and breaks up to 30 feet (9 meters) in some areas during the summer and winter, surfers love it. The ocean floor's gradual sloping also allows for knee-to-waist-high wading in the water, which is perfect for families with children. On weekends, it's a popular place to enjoy fresh fish and seafood at shaded restaurants with palapas (free for customer use) and to watch spectacular sunsets.   Beach access  is through the Nahui development just minutes from La Cruz on the Punta de Mita road on the Riviera Nayarit in amazing Mexico. Check out our photos of Riviera Nayarit Beaches here.