La Cruz de Huanacaxtle
The town called La Cruz de Huanacaxtle (pronounced la croos de wanna-cox-lay) may not be easy to pronounce, but it's a favorite beach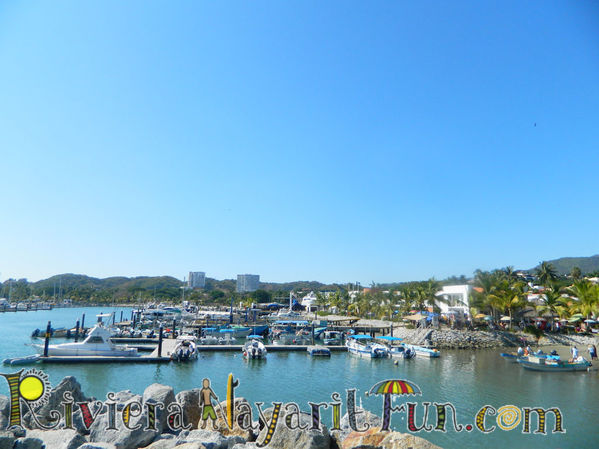 town among many tourists and locals, who affectionately call it La Cruz.  Located just 10 minutes from Bucerias and 20 minutes from Bucerias, this sophisticated little town of about 2,000 residents along Mexico's Pacific Coast on Bahia Banderas Bay, is an ideal place for sailing and fishing because of its calm ocean water and abundant marine life.
What is a "huanacaxtle?"  The word comes from the Aztec Nahuatl lang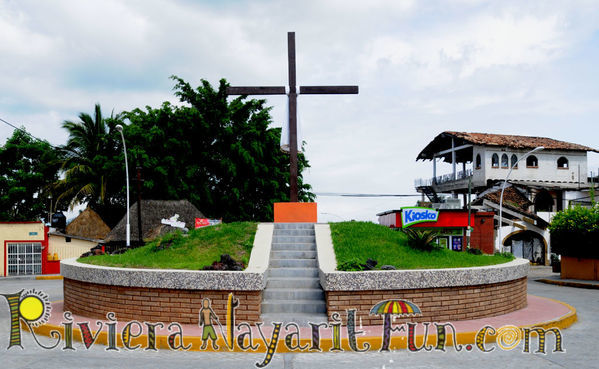 uage, more commonly known as Guanacaste, Elephant Ear, or Parota, and is a large, broad tree with unusually shaped seedpods.  Besides their beauty, Huanacaxtle trees provide ample shade and relief from the hot sun, although the climate in La Cruz tends to be milder and cooler than nearby areas.  It was the carved cross made of Huanacastle wood, once marking and identifying the town, that led to its name: La Cruz de Huanacaxtle (The Cross of Huanacasxtle).
Before the town became a commercial fishing village, it was a banana plantation, founded in the 1930s by the Chavez family and supported by early settlers such as the Blanca family.  The settlers struggled to cultivate bananas and mangoes, in addition to corn, sesame, and squash. Back then, fishing only provided them with self-nourishment, but the bay's wide range of fish developed into fishing and distribution as a source of income that has continued for generations.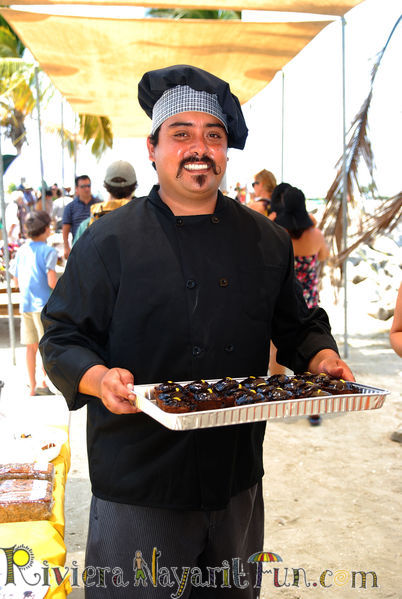 Every Sunday during high season, from October to April, there is a beautiful La Cruz Sunday Market where Mexican nationals and expats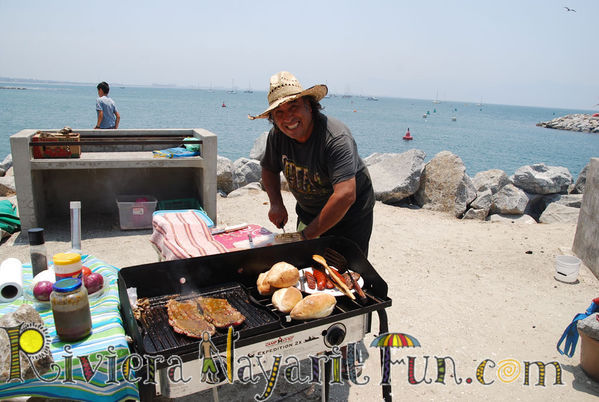 bring their wares. You will find everything there from delicious homemade jams, breads, pizzas, fresh herbs and garden foods, many of which are organic,  and Mexican freshly prepared foods by the food vendors. Baskets, blankets, beautiful artisan jewelry, shoes, puppets, arts and crafts…really just about everything you can think of! Live music fills the air here every Sunday.
The fish market is at the La Cruz Marina, where the Sunday Market is held, and open 7 days a week with the fresh catch of the day, making life easy, and healthy!
The Riviera Nayarit is known for its beautiful beaches, and the long beach at La Cruz is no exception.   Initially just local fishing beaches, they have evolved into a vacation attraction over the last decade when the area was identified for its enjoyment value with surfing, kiteboarding, snorkeling, diving, sailing, and sport fishing.  In 2008, La Cruz built the Marina Riviera Nayarit adding a level of modernization and sophistication to complement the town's natural activities.
In fact, the fishing in this area is so exceptional that the Riviera Nayarit Marina has been designated as the recurring host for the International Tuna and Marlin Fishing Tournament each year in July.  The year-round warm weather and calm ocean water make Bahia Banderas Bay at La Cruz one of the best deep sea fishing locations in Mexico and the world.  Typical species of fish that flourish in the bay are marlin, tuna, sailfish, dorado, swordfish, roosterfish, snapper, wahoo, and others.