Beautiful Bucerias Art & Collectables
Jan Marie Boutique
To discover Bucerias art, try Jan Marie Boutique, located on the Riviera Nayarit in Bucerias, Mexico. The beautifully designed Bucerias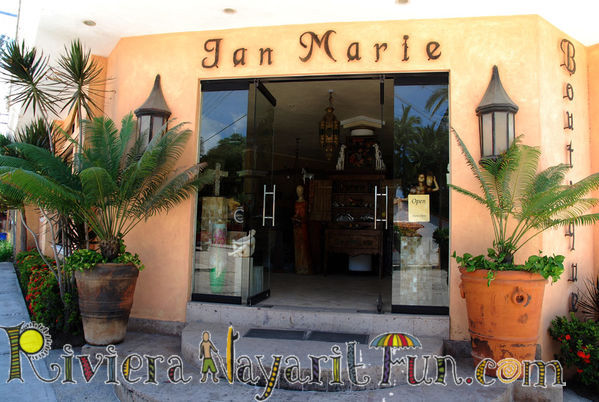 art shop has wonderfully crafted, hand made collectibles for every style! The store helps the community and buys unfinished art pieces from the local Mexican artists.  Their services include custom made art pieces.
Click on the photos to go to the Jan Marie Boutique photo gallery.
Shoppers can find anything from furniture and fine art to lamps, home accessories, and even ceramic tableware. With Easter in mind, the boutique also  showcase crosses from different artists from all around Mexico and are made from wood, tin and pewter.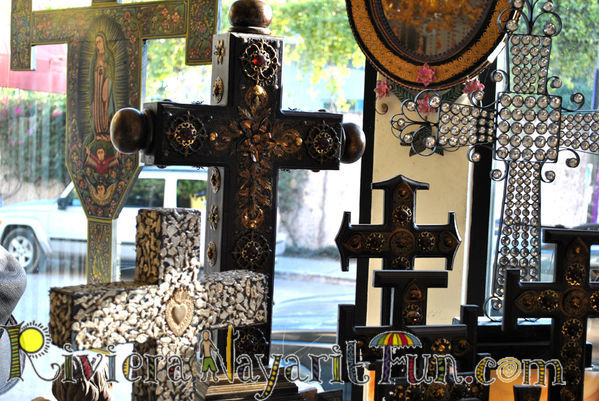 Each cross is unique and crafted to perfection. The store front is filled with beautiful Bucerias art and collectibles. Blown glasses and copper can also be found with intuitive designs that adapt to even the most elegant taste.
There are so many great conversational Bucerias art pieces that are very appealing to the artistic eye. There are the most fabulous works of onyx and authentic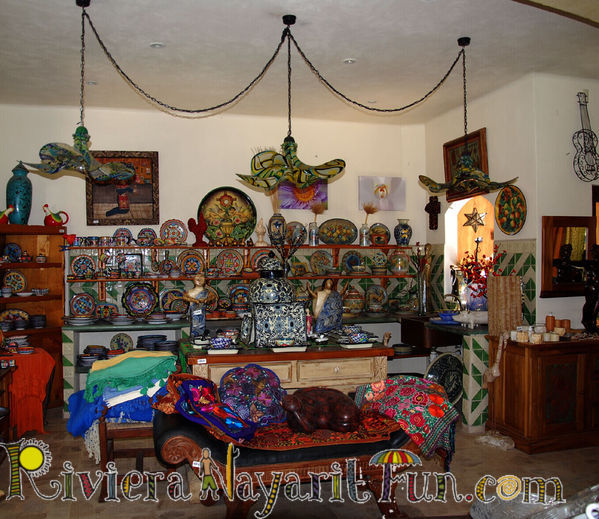 Mexican pottery. The Mexican Talavera pottery originates from Mexico and is the prettiest to look at.  These hand painted pieces are perfect for dressing up your table for Easter! The ceramic Talavera tableware is completely authentic, lead free, and will last your family forever. There is also more Talavera tableware at Jan Marie Talavera Galleria.
Shopping for Bucerias art at Jan Marie Boutique allows visitors to bring home authentic pieces of Mexico that they can show off for a lifetime. There are many styles of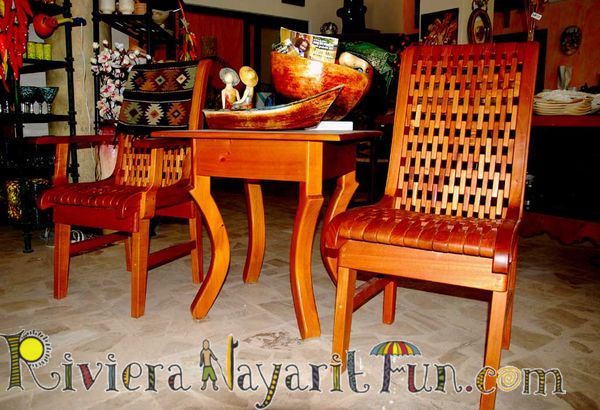 beautiful furniture for leisure or center pieces. The array of furniture includes anything from unusual chairs to tables. View the gallery of the many items from Mexican artists.  There are many different styles of home accessories and Bucerias art including uniquely crafted dishes and sculptures of all sizes.
There are so many wonderful things to see in this amazing boutique! There is something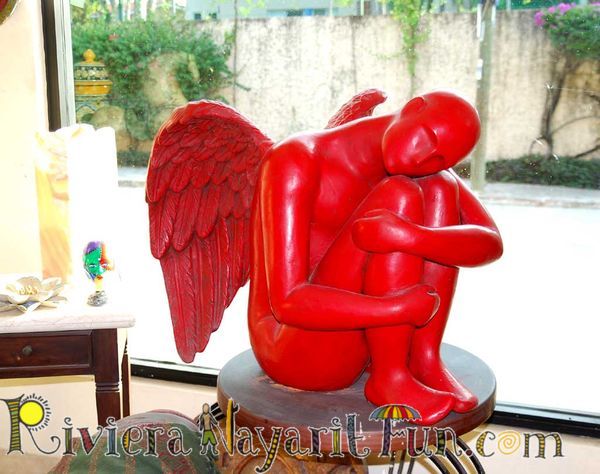 for everyone. Buy the kids a souvenir they can show to their friends when they get back home! Don't forget to stop by and say hello when you are in the area. The locals here are very friendly and love to see new faces. Come visit Jan Marie Boutique for the finest Bucerias art and collectibles, located across from Mark's Bar and Grill on Lazaro Cardenas 58.