Riviera Nayarit Vacation Attractions
Most fol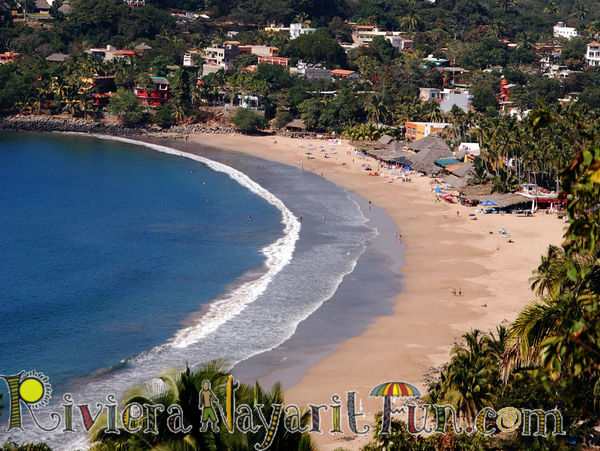 ks that visit focus their Riviera Nayarit vacations in Mexico on ocean attractions and adventures, as the state of Nayarit has 289 kilometers (181 miles) of Pacific coastline. This coastline is known as the Riviera Nayarit. However, there is plenty to discover after the whale watching, snorkeling and deep sea fishing…and drinking and eating on the playa!
Inland life and environment drastically changes from the amazing pacific ocean to farm land and thick green jungles filled with history and wildlife.
The state of Nayarit covers an area of 27,620 square kilometers (10,664 square miles), which is a little larger than the US state of Maryland, with the capital being Tepic.  Folks that are on their Mexico vacation, on the Riviera Nayarit for a week or two, rarely find the opportunity to discover the inland attractions in the state of Nayarit.
The Archaeological Site of Los Toriles
Part of Ixtlán, and also one of the most studied archaeological zones in the state of Nayarit, Mexico, the Los Toriles Ruins located in the town of Ixlan del Rio are part of the Aztlán tradition that flourished in that region from 300 BC. Once inhabited by a Mesoamerican civilization who was thought to be predecessors of the Cora and the Huichol Indian tribes, this ancient city is the only comprehensive site of Mesoamerican ruins in the north region of Mexico.

Ixtlán del Rio was a thriving city consisting of more than 85 buildings. There are 15 structures that can be seen, one of the most popular
which is a round shaped temple that historians believe was built for their god of wind, named Quetzalcoatl. The city's tombs, Tiros de Tumba, or also known as shaft graves, are uniquely shaped where the dead were buried on the sides of deep holes.
Los Toriles ruins are located in southeast part of the state of Nayarit, in the town of Ixtlán del Rio, two kilometers inland off of Highway 15 between Tepic and Guadalajara. Guadalajara is about 3.5 hours from the Riviera Nayarit. This archaeological site includes a museum containing unearthed artifacts along with descriptive information.
The museum and the archaeological site is open daily from 9:00 a.m. to 5:00 p.m. Admission is $30 MXN to the general public, and free to the disabled, seniors, children, students and teachers, which is nice! On Sundays, entry is free for everyone!
Go for an adventurous educational and historical journey while on your Riviera Nayarit Vacation..its definitely fun for the entire family.
If you are a resident here in Jalisco or on the Riviera Nayarit, get a group together and enjoy a visit to the archaeological site of Los Toriles. You will be happy that you did!