Playa Centro Sayulita
Playa Centro or Playa Sayulita is the main beach in Sayulita and an easy two-block walk from town.  At the south end of the beach are a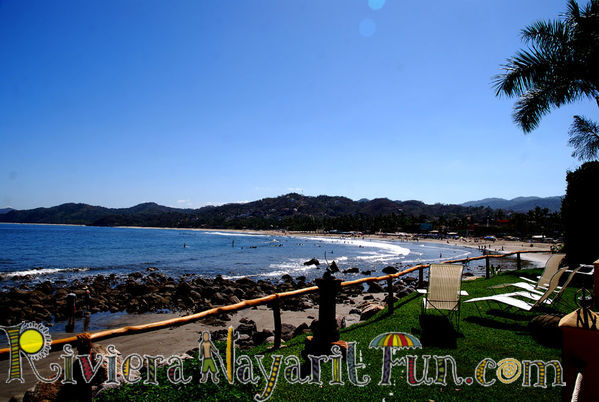 variety of restaurants, bars and cafes that line the sand.  This side of the beach has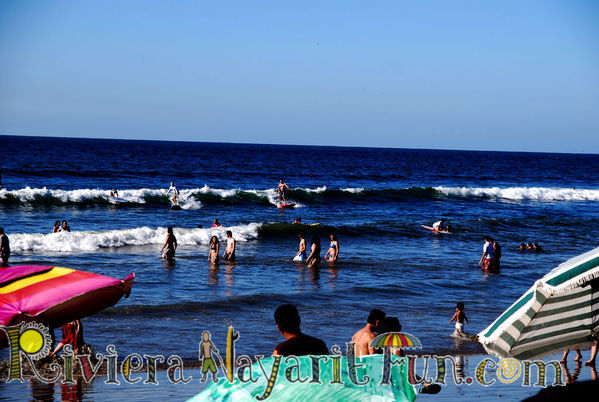 calmer water and a sandy ocean floor with a gradual slope making it better for swimming and Sayulita SUP surfing out into the calmer waters.
This is also a very popular place to learn how to surf, and SUP with easy breaking waves and plenty of surf shops to choose from. Walking north on the main beach is Playa Pilitas where the river meets the ocean.  Continuing north on the beach is Playa Questos, where surfers get into the action.
It has larger waves that break over a rough ocean floor with rocks and drop offs, making it the best side of the beach for boogie boarding and more advanced surfing. Sayulita beach is for the entire family!